Seaver College Senior Explores Identity and Activism in Virtual Production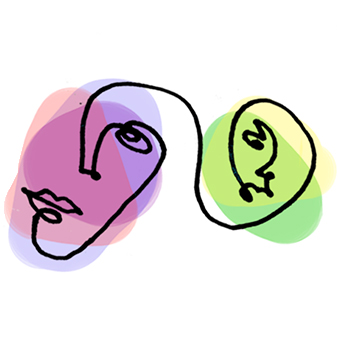 Pepperdine Theatre presents special, virtual performances of Allegories of Our Youth on February 12 at 7:30 PM and February 13 at 10 AM. The performance is a thoughtful and tremendous exploration created and directed by Seaver College senior theatre major Natalia Escobedo.
Escobedo knew she wanted to do something unconventional for her senior thesis project, but she knew her options would be limited by the pandemic. When Fine Arts Divisional Dean Bradley Griffin presented the idea of an international collaboration, Escobedo signed on immediately, and the journey to Allegories of Our Youth began.
Allegories of Our Youth is the culmination of an eight-month international collaboration between Pepperdine Theatre, Mexican theatre company Tijuana Hace Teatro, and Israeli theatre artist Yuval Maoz. The production, inspired by the wave of youth activism in summer 2020, explores the role that young people play in their respective countries and highlights each cast member's voices and experiences. Through a variety of performance styles—including monologue, dance, and music—each actor will respond in their own way to the question of who they are and what role they play in their country.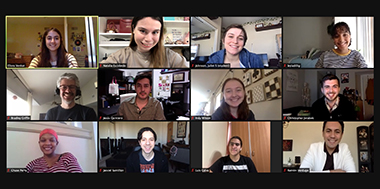 Escobedo's choice to join with theatres in Mexico and Israel came from her own multicultural background. "I thought it would be cool to take these different pieces of my personal intersectionality and try to use that to display a story that I had a lot of personal connection to," shares the theatre directing major. "That's super important to me, for me to have some stakes in it, to find connection to these stories."
The piece, composed of three chapters for the three countries, creates space for the audience to take the questions posed in the performance and explore their own identity and role in their country.
Registration is required. A viewing link will be sent to all registered attendees in advance of the performance. For more information and to register, visit the Center for the Arts website.