Seaver College Celebrates Three New Endowed Appointments in Fall 2020
On August 1, 2020 Seaver College celebrated the appointment of one endowed professorship and two endowed fellowships. The endowed positions recognize faculty members for their exceptional scholarship and contributions to their fields. This academic year associate professor Kelle Marshall begins her five-year term as a Blanche E. Seaver Professor. Associate professor of theatre Hollace Starr and assistant professor of international studies Felicity Vabulas will begin their one-year team in endowed fellowships.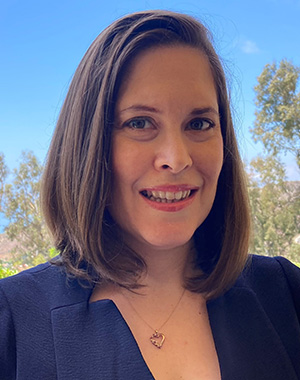 Kelle Marshall received her PhD in French linguistics from The University of Texas at Austin. Her research contributes to the understanding of French immersion education, second language acquisition pedagogy, linguistic identities, and language ideologies. Since joining Pepperdine University in 2011, she has engaged Seaver students in discussions of global Francophone cultures and identities, and she has taught them the French language. Among numerous internal and external funding awards, she is a four-time recipient of the Seaver Dean's Research Grant, a two-time recipient of the Seaver Research Council Grant, a recipient of 2015 endowed fellowship, and served as a Fulbright Specialist in Canada in summer 2019. In 2014 she partnered with Wendy Bokhorst-Heng to explore language ideologies and identities among educators and students of French immersion in New Brunswick, Canada. Since beginning their partnership, Marshall and Bokhorst-Heng have co-authored five articles published or forthcoming in various academic journals, including the Modern Language Journal, one of the leading journals on language education. Additionally, they were co-panelists alongside three other language education colleagues at a plenary presentation at the 2016 American Council on the Teaching of Foreign Languages Annual Convention. Marshall is eager to foster community and collaborative learning in her remote courses through innovative pedagogical approaches and to continue her research with the support of the named professorship.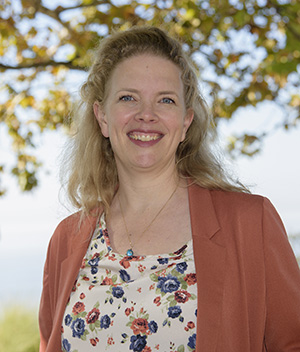 Director, actor, and voice and dialect specialist Hollace Starr received her MFA in theatre from the School of Theatre, Film, and Television at the University of California, Los Angeles. She joined Pepperdine in 2015 bringing her expertise to Seaver's theatre department. While coaching Seaver students through each of their performances, she also directed and produced five Pepperdine productions and numerous productions for theatres in the Greater Los Angeles area. Most recently, she was praised by the Los Angeles Times for her direction of Rogue Machine Theatre's west coast premiere of Earthquakes in London, a powerful depiction of climate change and collective responsibility. Beyond acting, directing, and producing, Starr continues to serve the University in multiple capacities including as a member of the Faculty Benefits, Salary, and Stipends Committee and of the Faculty Development Committee. She has served as a facilitator for the SEED program, a professional development program that fosters personal, organizational, and societal change toward greater equity and diversity. Despite COVID-19 changing the theatre landscape for the time being, Starr is excited for the endowed fellowship to support her exploration of the Michael Chekhov physical acting technique and production options for "Chasing America," a theatre performance piece that takes place in a mobile theatre truck called the PopWagon.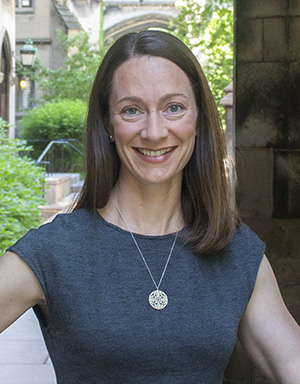 Felicity Vabulas received her PhD in public policy from the University of Chicago, and her research focuses on international organizations and foreign policy. Her writing is featured in International Studies Quarterly, Journal of Peace Research, Review of International Organizations, Global Policy and more. Since joining Pepperdine's faculty in 2017, Vabulas has engaged students in the field of international studies and championed valuable educational programming such as the Women in International Studies Speaker Series and Model World Trade Organization. She currently serves as the chair of the Pepperdine University Committee on Women Faculty. Among numerous external and internal grant awards, Vabulas was a 2019 recipient of the Seaver Dean's Research Grant and received the Howard A. White Award for Teaching Excellence in 2019. Earlier this year, her study, "Hello, goodbye: When do states withdraw from international organizations?," received the Best Article Award from the American Political Science Association. This semester, Vabulas is excited to work alongside students as they grapple with the 2020 US presidential election, the global pandemic, the changing geopolitical landscape, and social activism while also finding ways to apply course material to their lived experiences. With the support of the fellowship, Vabulas will continue research for her book project focused on when and why countries exit international organizations. She looks forward to the day she may resume international travel to interview international bureaucrats and diplomats to inform her research.
Eligibility for endowed positions requires distinguished teachers and scholars to be nominated by their divisions and to have a professional reputation that extends beyond Pepperdine. Intended to honor and promote exceptional teaching as well as notable scholarship, recipients' work must add critical value to their field of study.
To learn more about endowments at Seaver College visit the Research at Pepperdine University website.