Seaver College Celebrates Eight New Endowed Appointments in Fall 2021
On August 1, 2021, Seaver College celebrated the appointment of two endowed chairs, three endowed professorships, and three endowed fellowships. The endowed positions recognize faculty members for their exceptional scholarship and contributions to their fields. This academic year professor of English Maire Mullins and professor of mathematics Kevin Iga begin their appointment as named chairs. Additionally, Theresa de los Santos, Garrett Pendergraft, and Jennifer Harriger begin their five-year terms as Blanche E. Seaver professors and Frank R. Seaver professor, respectively, and Hollace Starr, Rachel Tan, and Elizabeth Smith will begin their one-year terms as Seaver Fellows in their respective divisions.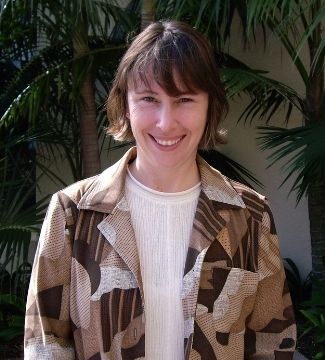 Maire Mullins, professor of English, received her PhD in English from the University of Notre Dame. A top Walt Whitman scholar, her areas of expertise also include Hannah Whitman Heyde, digital humanities, religion and literature, and gender studies. Mullins has taught a wide range of courses during her nearly 19 years of service to Pepperdine. In addition to teaching, she's served the University as the Humanities and Teacher Education Division Chair and the Seaver Faculty Association President and was instrumental in the creation of the Seaver Faculty Senate, the Pepperdine Emeriti Committee, the Committee on Women Faculty, and the American Association of University Professors Pepperdine Chapter.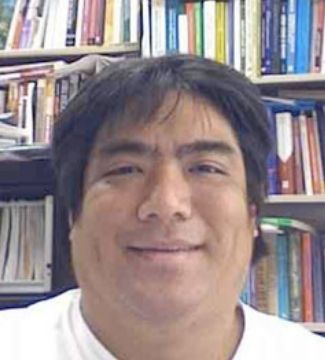 Professor of mathematics Kevin Iga has a national reputation in the study of supersymmetry, having published over 20 articles in the past 18 years. He received his PhD in mathematics from Stanford University. His current primary research focus, which the stipend associated with the named chair position will support, is classifying supersymmetric field theories using Adinkras diagrams. He is currently co-writing a textbook suitable for advanced undergraduate math and physics majors to prepare them for undergraduate research in the area detailing the mathematical classification of Adinkras and the mathematical classification of off-shell supersymmetric theories in one and two dimensions. During his 22 years at Pepperdine, Iga has served on the Seaver Diversity Council, International Student Advisory Council, and the Seaver Faculty Association. He manages assessment and website development for the mathematics program and organizes tutoring for students. He was also a recipient of the Helen Pepperdine Award for Outstanding Service.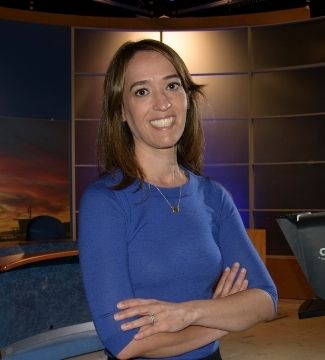 Theresa de los Santos (MA '08, BA '01) received her PhD in communication from the University of California, Santa Barbara, and is an associate professor of communication in the Communication Division. Her research centers on the influence of discrete emotions on media audience engagement and reactions. Currently, de los Santos is studying positive responses to news, how a cohort of reporters utilize "solutions journalism" to respond to COVID-19 and racial justice issues, and inoculation against disinformation. In regard to the latter, de los Santos is working with one of the leading experts on disinformation, Dr. Rand Waltzman, to develop methods of using story to inoculate against the techniques used to spread disinformation. Through entertainment and games, the product will educate people on how manipulation works. De los Santos has served at Pepperdine for ten years. A recipient of the Howard A. White Award for Teaching Excellence, de los Santos has served as the faculty advisor of NewsWaves and Good Morning Malibu, mentored 15 different students through Pepperdine research programs, advanced the work of the Institute for Entertainment, Media, Sport, and Culture, and served on the Seaver Institutional Review Board as well as the Faculty Benefits, Salaries, and Stipends Committee. De los Santos has strived to make her research on truth in the news and solutions journalism accessible to broader audiences through her invited lectures at the IMPACT conference and the Ronald Reagan Presidential Library.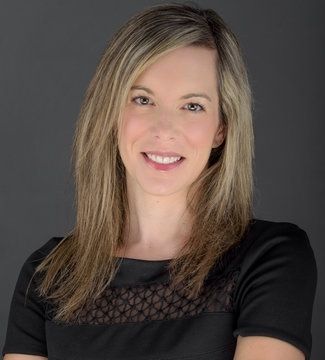 Jennifer Harriger, professor of psychology, received her PhD in developmental psychology from the University of New Mexico. During her 11 years of service to Pepperdine, she has been a profound influence on many students, both through her teaching and through her direction of the Body Project, a peer-led prevention program designed to challenge undergraduate females to challenge the beauty ideal in society. Her research focuses on the development of weight stigma in young children and body image and disordered eating in children, adolescents, undergraduates, and athletes. In addition to directing the Body Project, Harriger advises Psi Chi, the psychology honors society, and is chairing the University Athletic Committee. Within the last three years, Harriger has published nine peer-reviewed articles, attracting considerable attention from the media and scholars in her field due to the articles' timeliness and relevancy.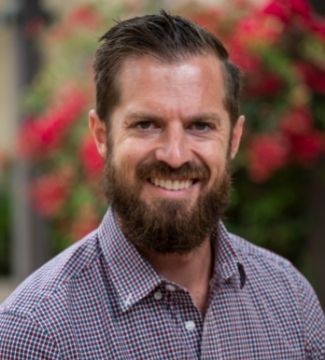 Garrett Pendergraft, professor of philosophy, has been at Pepperdine for six years, teaching a wide range of courses in philosophy each year and serving as a first-year seminar professor each fall. For the past five years, he has held the primary responsibility for the philosophy program assessment efforts. Additionally, he's acted as the divisional representative on several Seaver and Seaver Faculty Association committees including the Seaver Diversity Council, Academic Integrity Committee, RTP Committee, General Education Learning Innovators Committee, University Athletic Committee, and the Seaver Faculty Athletics Committee. He has also mentored students through four SURP projects and six AYURI projects. Pendergraft received his PhD in philosophy from the University of California, Riverside and focuses his research on the concepts of free will and moral responsibility, specifically examining their relationship to causal determinism and divine foreknowledge. At the request of the Associate Editor of SAGE Business Studies, Pendergraft has penned six case studies in business ethics for SAGE Publications. He serves in leadership positions in the American Philosophical Society and the Society of Christian Philosophers.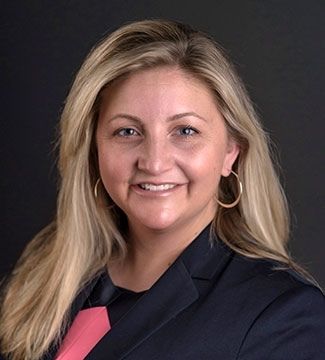 Assistant professor of communication Elizabeth Smith received her EdD in Learning Technologies from Pepperdine University and has 16 years of experience leading students through various journalism and media courses at Pepperdine. She also serves as the faculty advisor and director of Pepperdine Graphic Media, which presented at professional and academic conferences and earned 45 national and state awards last year alone. She has served on the International Programs Council and represented her division on the Seaver Faculty Senate. She also currently serves as president of the California College Media Association. Smith has nearly 20 years of experience in the journalism industry and has won multiple awards, including an Emmy for her work on the breaking news coverage of Michael Jackson's death. Her current research focuses on social media and news, social media and journalism education, news literacy among college students, and learning in student newsrooms from the perspectives of both student journalists and newsroom advisors. Smith is excited for the endowed fellowship to support her research in increasing news literacy through the combination of virtual learning simulations and journalism training videos.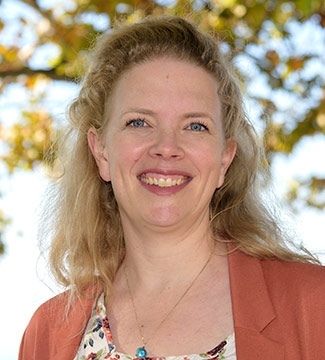 Associate professor of theatre Hollace Starr received her MFA in theatre from the University of California, Los Angeles. Since joining Seaver's theatre department in 2015, Starr has directed and produced multiple Pepperdine productions and numerous productions for theatres in the Greater Los Angeles area. She recently was praised by the Los Angeles Times for her direction of Rogue Machine Theatre's west coast premiere of the climate change theatre piece Earthquakes in London, a critique of human complacency. During the COVID-19 pandemic, she worked with 15 teachers from the US and UK to create an online library of video and audio resources to enhance online classroom teaching. During her time at Pepperdine, Starr has served as a member of the Faculty Benefits, Salary, and Stipends Committee and the Faculty Development Committee and acted as the division assessment coordinator. She has also served as a facilitator for the SEED program, a professional development program that fosters personal, organizational, and societal change toward greater equity and diversity. The endowed fellowship will support the next iteration of Starr's project "Chasing America," a theatre performance piece exploring our contemporary American reality that takes place in a mobile theatre truck called the PopWagon.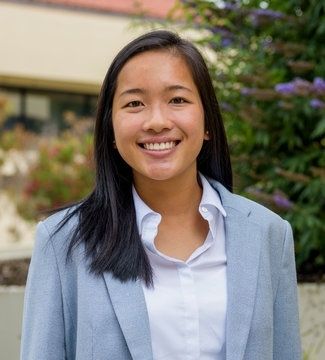 Rachel Tan, assistant professor of sports medicine, received her PhD in sport and health science from the University of Exeter in the United Kingdom. During her two years at Pepperdine, she has overseen four student-driven research projects, served on the General Education Learning Innovators Committee, and acted as the faculty mentor for the sorority Gamma Phi Beta. Tan has completed four publications since 2018, has one in review, and several in preparation. Her research focuses on the role of exercises and nutrition in enhancing human physiology for health and exercise performance, specifically in recreationally active individuals, competitive athletes, or have or are at-risk for chronic lifestyle-related diseases. Tan looks forward to the support of the endowed fellowship to continue her involvement in professional organizations pertinent to her scholarship and to increase the scope of her research through the financing of relevant equipment.
​​Eligibility for endowed positions requires distinguished teachers and scholars to be nominated by their divisions and have a professional reputation that extends beyond Pepperdine. Intended to honor and promote exceptional teaching and notable scholarship, recipients' work must add critical value to their field of study.
To learn more about endowments at Seaver College, visit the Research at Pepperdine University website.