Seaver College Alumna Awarded Prestigious Pickering Fellowship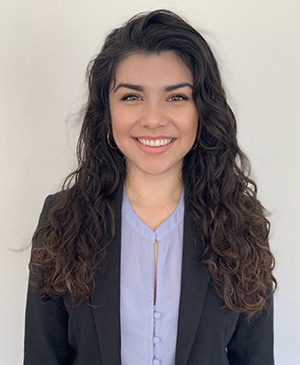 Seaver College international studies alumna Chanel Diaz ('19) was awarded the 2021 Thomas R. Pickering Foreign Affairs Fellowship. With the support of the highly-competitive fellowship, Diaz will complete a two-year master's program while also gaining first-hand experience with foreign policy.
"We are truly thrilled and excited that Chanel will be joining the Pickering Fellowship Program. She demonstrated outstanding academic achievement, leadership, and commitment to service during her time at Pepperdine University. These experiences bode well for her success through graduate school and in the Foreign Service as well. I look forward to seeing all that she will accomplish in her career," shared Thomas R. Pickering Fellowship Program director Lily Lopez-Mcgee, PhD.
Chanel Diaz was an active student in the International Studies Division. Between studying abroad in Jordan, Washington, D.C., and Buenos Aires, she served in the Pepperdine Volunteer Center for three years. In 2019, Diaz graduated Summa Cum Laude with her bachelor's in international studies with an emphasis in Middle East and North Africa studies. She also earned a certificate in conflict management from the Straus Institute for Dispute Resolution at the Caruso School of Law. Her emphasis in Middle East and North Africa affairs competitively positioned her for a Fulbright Fellowship in Morocco. During her Fulbright, she taught Business-English courses, led negotiation training workshops to empower marginalized youth, and encouraged the professional development of youth through work with Moroccan organizations.
The Thomas R. Pickering Foreign Affairs Fellowship Program is a program funded by the US Department of State, and administered by Howard University, that attracts and prepares outstanding young people for Foreign Service careers. With its fundamental principle that diversity is a strength in diplomatic efforts, the fellowship offers a unique opportunity to promote positive change in the world. Upon successful completion of a two-year master's degree, fellows have the opportunity to work as Foreign Service Officers in the US or around the globe.
"I am honored to have been awarded a fellowship that enriches the diversity of America's Foreign Service," shared Diaz. "Diversity in the Foreign Service is fundamental to opening up more opportunities for the US to connect and strengthen its relationships with other countries. As a Latina and first-generation student, I am proud to represent my community and story of immigration, resilience, and hope on a global platform. Thank you to my academic advisor, professors, and mentors in Pepperdine's International Studies and Languages Division. They have become an integral part of my journey and success."