Sara Barton Publishes Spiritual Formation Study in Ministry Journal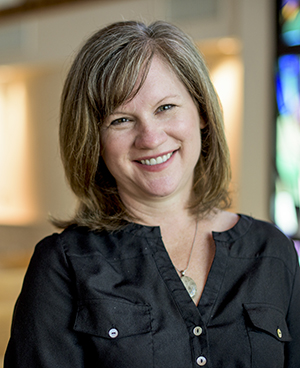 University Chaplain Sara Barton publishes her study "Holistic University Spiritual Formation and Ecclesial Relationships" in the 2020 volume of Discernment: Theology and the Practice of Ministry. Barton's study explores tangible ways spiritual life leaders may meet the shift towards individualism in spirituality for university undergraduates.
"Spiritual life leaders are grappling with how to engage community members influenced by individualism in communal efforts of spiritual formation," Barton writes.
In this study that grew from her doctoral work, Barton uses a number of standards to help undergraduate students see the embodied experience of spirituality while also showing how communal experiences are essential for individual growth. She found that students uncovered unexpected benefits of communal experiences including accountability, excitement for experimenting with spiritual practices, and more.
Sara Barton currently serves as the Pepperdine University Chaplain. She and her staff provide pastoral care and cultivate a spiritually formative environment for the community. Her memoir, A Woman Called, shares the story of her call to ministry and service.
To learn more about the publication, visit the Discernment digital publication.