Roshawnda Derrick on Current Job Market Trends | Zippia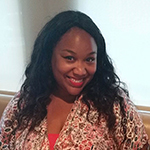 In a recent article on the career resource website Zippia, titled "Experts Weigh in on Current Job Market Trends," Seaver College assistant professor of Hispanic studies Roshawnda Derrick shared her insights on current job market trends for recent graduates and aspiring graduates in the field of language studies and language education.
The article offers support for new professionals entering an uncertain economic climate. Derrick provided her thoughts alongside 19 other faculty and industry experts from universities across the nation. She shared tips on what experience stands out such as certifications and even study abroad as well as what technology may be helpful for specific focuses.
To read the full article, visit the Zippia website.