Rebecca Kim Receives Lilly Endowment Grant for National Campus Ministry Research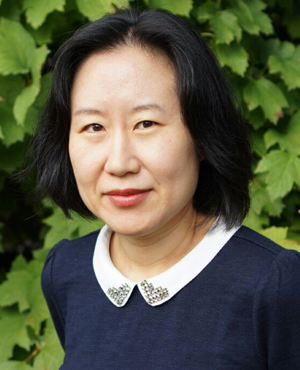 The Lilly Endowment awarded Rebecca Kim, Frank R. Seaver Chair of Social Science and professor of sociology at Seaver College, with a three-year grant to perform research on the current state of chaplaincies and campus ministry programs across the United States. Kim will work alongside Missouri State University professor of religious studies John Schmalzbauer and other co-researchers.
"As this year progresses with the COVID-19 pandemic and rising racial injustice, it will be interesting to see how campus ministries are rising to meet the needs of their students," Kim shares.
With the support of the three-year grant, Rebecca Kim with fellow researchers will explore how, why, and in what ways campus ministry programs changed within the last decade. Kim initially looked forward to the landscape research to study the changing ecology surrounding campus ministries—the increase in anxiety and loneliness, increase in racial and religious diversity on campuses, and rise in the numbers of students who are religiously unaffiliated. While COVID-19 conditions postponed in-person interviews and campus visits, Kim is eager to see how chaplaincies are adapting in the changing landscapes.
Rebecca Kim joined Pepperdine's faculty in 2003 and has since taught Seaver students in sociology, race and ethnic relations, research methods, and other topics. Her research focuses on the sociological intersections of immigration, race, and religion. She most recently participated in the Religious Leadership and Diversity Project (RLDP), a nationwide study on head clergy of multiracial congregations in the United States. Kim is also a long-time recipient of Lilly Endowment grants.
To learn more about the Lilly Endowment, visit their website.