Professor Observes Critical Changes in Grunion Population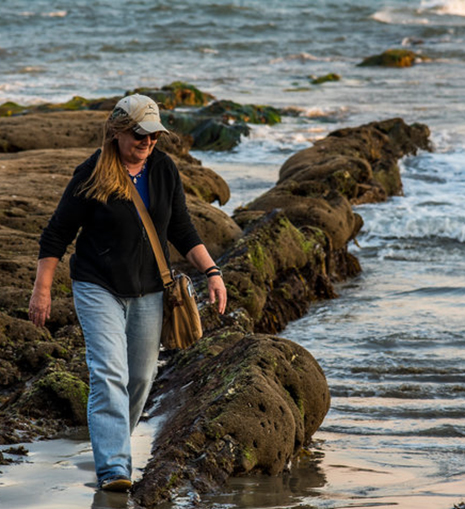 Another addition to Dr. Karen Martin's critical research on the indigenous grunion population was published in the International Council for the Exploration of the Sea (ICES) Journal of Marine Science. While she is in Sweden this fall, Martin will present this research during a meeting on recreational fishing.
As key indicator species, these small fish have a mighty impact on our understanding of the climate. In this publication, Martin and the citizen scientists, the Grunion Greeters, observe the spawning patterns along the California coast. In a unique reproductive process, the fish visit the shore during high tide, then release and fertilize eggs while burrowed in the sand. Because their spawning runs leave the fish exposed, grunion hunting has become a cultural phenomenon with insufficient protections.
Martin, with the help of Pepperdine Alumni Emily Pierce ('16) and Vincent Quach ('14) and Grunion Greeters, observed that spawning runs are declining on beaches from San Diego to Santa Barbara. There is a small population shifting north, however, those runs are too small to endure potential fishing pressures. Martin is hopeful to encourage better California sandy beach management and improve conservation with grunion hunting regulations.
To read the latest of Martin's research, visit Pepperdine Research News. To learn more about the grunion, visit Martin's website dedicated to the unique fish.