Posse Foundation Celebrates Lidia Qaladh Elected First-Year Class President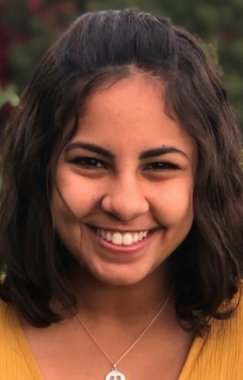 The Posse Foundation celebrated first-year Seaver College student Lidia Qaladh who was elected as her class president. Qaladh is one of two first-year Posse Scholars to serve as class president this year. Her fellow Posse Scholar, Bernadette Maramis, is serving as class president at Bucknell University.
"Though far away from a physical campus, the Scholars were able to reach out to peers in online spaces. Their goal is to provide continued leadership for their classmates in innovative ways," shared the Posse Foundation.
Qaladh spent her final months in high school in virtual environments, missing proms and graduation ceremonies that traditionally mark the end of one milestone and the commencement of a new journey. Despite these challenges, Qaladh became inspired during Posse's Pre-Collegiate Training (PCT) in the summer of 2020. PCT encouraged scholars to embrace leadership, broach difficult conversations, step out of their comfort zones, and initiate change in their communities.
When Qaladh began her courses at Seaver College as a first-year biology student, she knew she wanted to show up for her classmates and create community even in virtual environments. She drew from her time at PCT and connected with each of her classmates and professors—particularly in her first-year seminar course with associate professor of English John Peterson. As first-year class president, she hopes to help first-year students find valuable communities and make lasting change at Seaver College.
"First-years students didn't have the year we expected, but a lot of us connected through those shared experiences," shared Qaladh. "I know we are all still thirsting for in-person connection, but it's been really exciting to see how we are all adapting and thriving."
To read the Posse Foundation's release, visit their website.