Pepperdine Theatre Department Presents Virtual Performance of Polar Bears, Black Boys and Prairie Fringed Orchids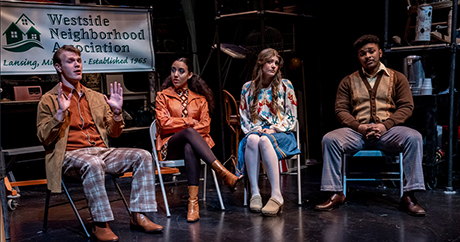 The Seaver College Theatre Department will present a virtual performance of Polar Bears, Black Boys & Prairie Fringed Orchids from L.A.-based playwright Vincent Terrell Durham. The three performances are free to attend and will be held on October 1 at 7:30 PM PDT, October 2 at 7:30 PM PDT, and October 3 at 2 PM PDT. A virtual talkback with the cast and creative team will immediately follow the Saturday performance.
The play, directed by actor and Seaver College visiting professor Nic Few, follows a liberal white couple who host a cocktail party at their renovated Harlem brownstone. The guests include a Black Lives Matter activist, his white partner, a Harlem native named Shemeka, and the mother of a slain 12-year-old black boy. As the precarious party devolves into a tempest of assumptions and accusations, topics range from underweight polar bears, saving the planet, and gentrification, to racial identity and protecting the lives of black boys.
Registration is required. A viewing link will be sent to all registered attendees in advance of the performance. Additionally, a separate link to the virtual talk-back discussion will be sent to all performance attendees. For more information and to reserve tickets, visit the Center for the Arts website.