Pepperdine Students Journey Through History in Spring Break Civil Rights Trip Course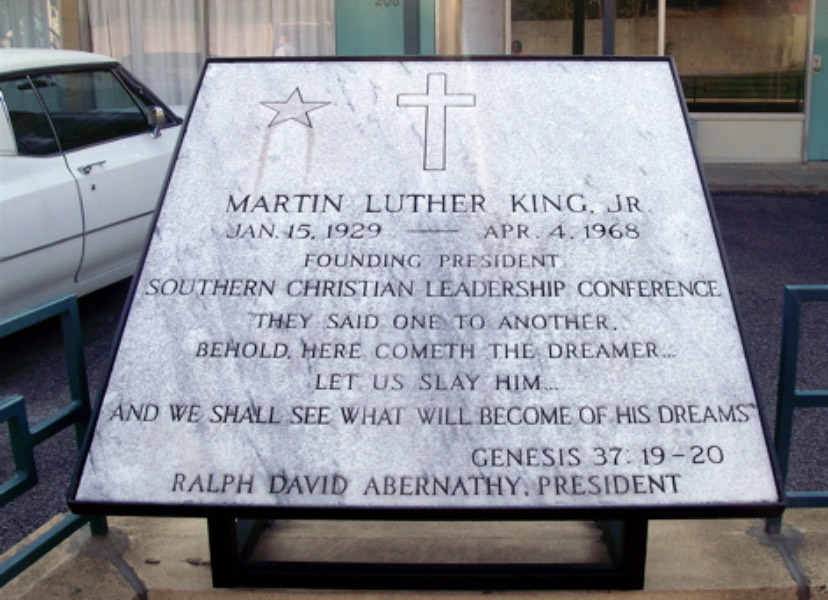 From February 26 to March 2, 2022, twenty students embarked on a "living-history immersion journey along portion of the path of the modern Civil Rights Movement." The Spring Break Civil Rights Trip was the culminating experience of the class led by Vice President for Community Belonging and Chief Diversity Officer Jaye Goosby Smith and Ben Postlethwaite, Seaver College professor of organizational behavior & management, and was coordinated and taught by the Sojourn Project.
During the trip, students visited Birmingham, Alabama; Meridian and Jackson, Mississippi; and Memphis, Tennessee, touring historical sites such as Kelly Ingram Park, the site of the Birmingham Children's Movement; the 16th Street Baptist Church; the gravesite of James Chaney, one of three slain Freedom Riders; the home of Medgar Evers; and Civil Rights Museums in Birmingham and Jackson. Most importantly, Sojourn Project arranged for students to speak with direct participants of the various events and/or their descendants about the history and human impact of the events. Along the trip, the group traveled with the San Francisco Police department, including its Chief, William "Bill" Scott, who thought it was critical for police cadet recruits to better understand the communities they serve. The group also visited the National Civil Rights Museum located adjacent to the Lorraine Motel and stood on the grounds where Dr. Martin Luther King, Jr. was assassinated.
"Memphis was the most impactful part of the trip for me," sophomore Daniel Calderon shares. "Standing where Dr. King spent his last day and where he was killed, I felt a sense of sadness but also hope. There was a verse on a plaque outside–– They said one to another, Behold, here cometh the dreamer…let us slay him…and we shall see what will become of his dreams.' And look at what his dream has become"
Prior to the trip, students met together on Zoom and in person to discuss the trip and learn about the Civil Rights Movement and its leaders. They also spent time getting to know one another, delving into each other's backgrounds and perspectives.
"Every organization, including Sojourn Project, that focuses on teaching history, teaching every part of history, is doing a great service to our generation," Calderon says. "I believe Pepperdine students and students all over the world should immerse themselves in history and look in the past, because the truth is history repeats itself. We have to push to repeat the good things and try to push back on the bad."