Pepperdine Remembers Seaver College Student Alaina Housley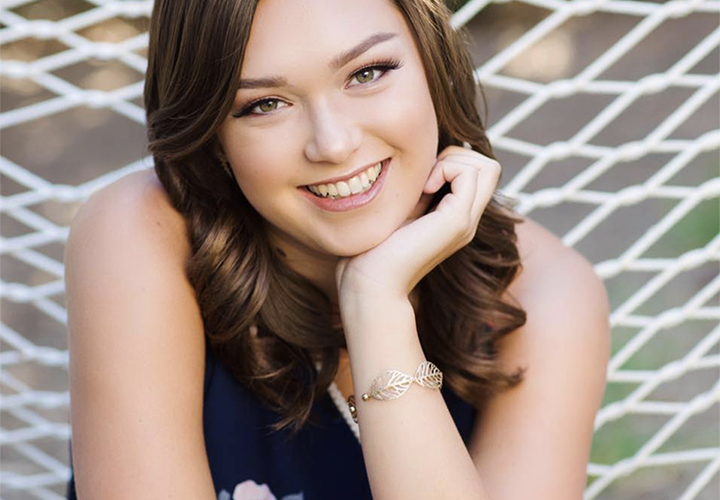 A memorial service honoring the life of Alaina Housley will be held at 9:30 AM on Wednesday, November 28, at Firestone Fieldhouse.
​Housley, a first-year student at Seaver College, lost her life in the mass shooting that took place in Thousand Oaks, California, on Wednesday, November 8.
"We are touched deeply and indelibly by this loss to our community and Alaina's loving family," said Pepperdine president Andrew K. Benton. "Those who knew her loved her; she completed our campus family and made us better. We hope now for peace and eventual resolution in this terrible event and we embrace her family with all of our strength."
The 18-year-old Napa Valley native was an English major and started her first semester at Pepperdine in August. She was involved with Pepperdine's choral program as well as the Pepperdine Mock Trial team.
"Alaina's friends describe her as incredibly bright, full of life, and deeply caring of others," shared Connie Horton, vice president for student affairs. "Although she was here for only part of one semester, we are blessed to have known her and are grateful for all that her loving spirit brought to Pepperdine."
"Alaina was a bright light in our community, and her spirit epitomized the hope and promise of all young adults, especially Pepperdine students," said Michael Feltner, dean of Seaver College. "We join her parents, the Housley family, her friends and classmates, and our community in mourning her loss."
Housley is survived by her parents, Arik ('96) and Hannah ('97), and a younger brother, Alex.
The Alaina Housley Memorial Endowed Scholarship Fund has been established to honor Alaina and her brief time as a Seaver student at Pepperdine. To donate to the fund, visit impact.pepperdine.edu/alaina.
For those who wish to send condolences to the family, please send cards, notes, or letters to: Vice President for Student Affairs Office, Tyler Campus Center Suite 210, Mail Code 4472.