Pepperdine Mourns the Passing of Professor Emeritus Stuart L. Love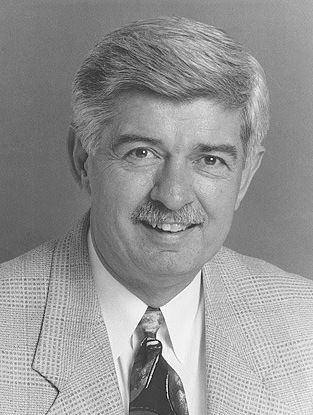 Pepperdine University is saddened to announce the passing of Stuart Love, Professor Emeritus in the Seaver College Religion and Philosophy Division, on March 15, 2021 after a brief illness. He was 82.
"As a professor, Stuart combined his years of ministry experience with a zeal for inquiry into the world of the first-century society," says professor of religion Ron Cox (MDiv '96), a one-time student of Love and fellow faculty member. "Stuart's teaching created a true nexus between our world and Jesus', and I learned from him how to see day-to-day ministry more biblically. Stuart's conviction, supported by careful research, that the New Testament envisioned women as equal to men before God and both genders working side by side in service to the Gospel particularly expanded my faith and practice. This is especially as I saw him partner with his wife, D'Esta, in teaching, ministry, and life generally. Stuart Love's example as a professor, minister, and Christian husband continues to inspire me today."
A native of Oregon, Love lost his father at age 2 and was raised by his mother wherever work and education took them, including farms in Iowa and Minnesota and boyhood homes in the South and along the West Coast. He met and married D'Esta Guild in 1959, and they were great friends and partners for 62 years.
Love decided to pursue ministry and attended Abilene Christian College, receiving a BA in biblical studies. He continued his studies at Abilene Christian when it began its master of divinity program, and while there, he completed both a master of arts in the New Testament along with an MDiv. Upon completion of those degrees, he returned to Oregon where he served congregations in Springfield and Portland. While in Portland, he began work on a PhD at San Francisco Theological Seminary, which he finished while preaching for the University Church of Christ in Abilene, Texas.
Love spent the remainder of his career at Pepperdine University, a place that he loved. Arriving in Malibu with his wife in 1979, Love served briefly as an associate dean, as dean of students, and, during his many years as a professor of ministry and the New Testament, he twice served as the president of the faculty senate. Love was an exceptional scholar and a beloved teacher; the college yearbook was dedicated to him and D'Esta, the first University chaplain and now Chaplain Emerita, twice during his tenure.
Perhaps his larger contribution, however, was to the spiritual life of the University where he was a valued colleague and served as an elder for the University Church of Christ. He led the initiative for full gender inclusion throughout the public life of Pepperdine, including its religious aspects. He and his wife coedited the Religion and Philosophy Division's LEAVEN, a journal of Christian ministry and theology. Under LEAVEN's auspices, they hosted an annual symposium on ministry at Harbor | The Pepperdine Bible Lectures. They were also a fixture in the Pepperdine international programs, a room being named in their honor at the University's Villa di Loreto in Florence, Italy. Upon his retirement in 2014, Love was named Professor Emeritus.
"Stuart was a genuine blessing to Pepperdine, his colleagues, and his students," says Seaver College dean Michael Feltner. "His wisdom, ministry, humility, and love of others were reflected in every engagement. The impact of his presence continues to live on at Seaver College and Pepperdine University, and especially in the lives of all who were blessed to know him."
Upon retiring, the Loves moved to Albuquerque where they served as needed in teaching and preaching at the Montgomery Church of Christ.
Love is survived by his wife, D'Esta (MDiv '03), his sons John Love and Mark Love (MDiv '96), two brothers, 11 grandchildren, and five great-granddaughters.