Pepperdine Esports Team Cultivates Community Through Creation of Pepperdine Campus in Minecraft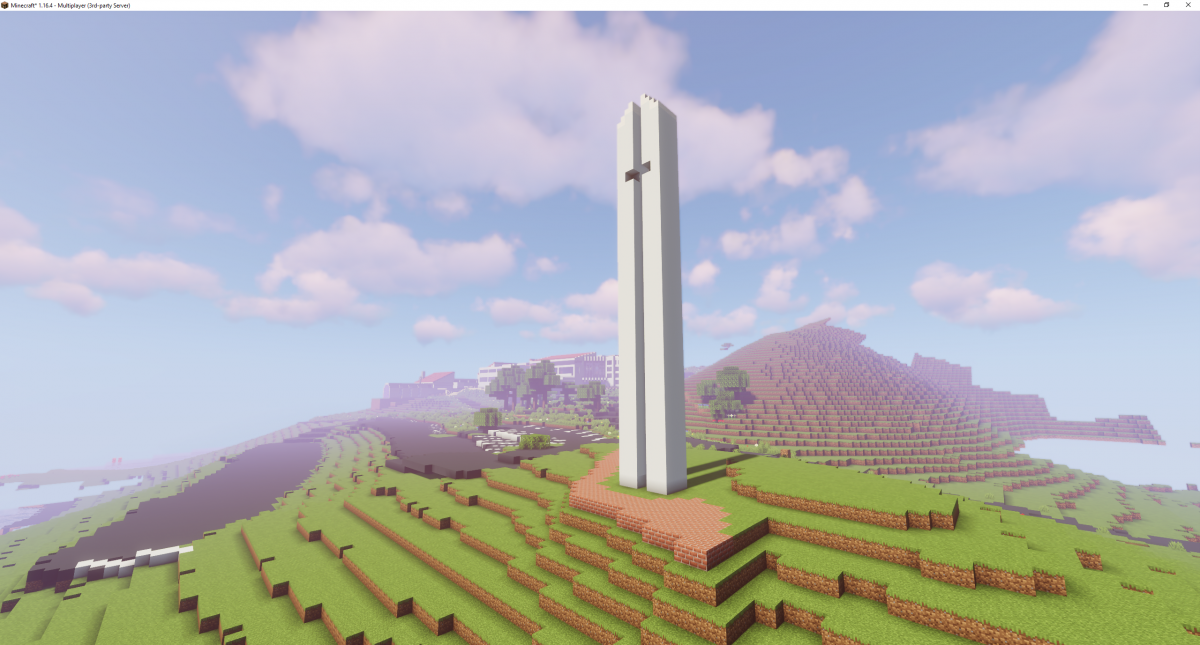 In August 2020, while Pepperdine University was entirely remote, five members of the Pepperdine esports team took on a new project––building the Pepperdine campus within the virtual world of Minecraft, a video game in which players can create and build three-dimensional worlds using various resources.
The five students––Cole Chuang, Julianna Wagner, Joseph Heinemann, Anastasia Condolon, and Grace Ramsey––wanted to create a virtual campus that people could access regardless of their physical location. Whether students were taking classes online, at home for the summer, or studying abroad for the year, they could log onto Minecraft and connect to Pepperdine and the community in a virtual Payson Library or Mullin Town Square. Prospective students, especially those who might not be able to visit Malibu in person, could also utilize the virtual Minecraft campus for tours.
While the project successfully culminated in a completed virtual campus, the five students found other, more unexpected, benefits to the project. Four of the five student creators were transfer students or first-years and, due to the COVID-19 pandemic, had not had the opportunity to be on Pepperdine's campus.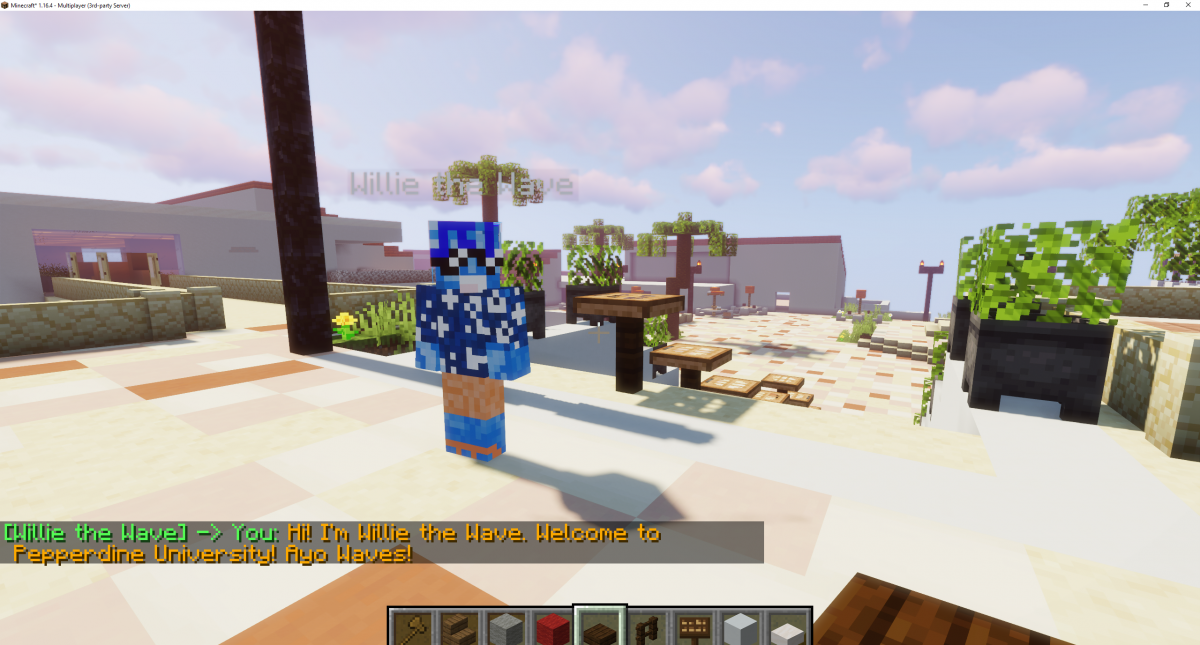 "Most of us in the virtual meeting had never even seen each other in person or, at the time we started, lived on the Malibu campus," Heinemann, a sophomore at Seaver College, shares. "Through this virtual work experience, I made a real connection with the Pepperdine community and got real work done. Being able to not only experience campus virtually but build it from scratch gave me so much enthusiasm for when I was finally able to attend Pepperdine in person."
Ramsey, a current Caruso School of Law student who was a senior at Seaver College at the beginning of the project, was the only person on the team who had been on campus for an extended time. She served as the primary consultant for the inside of buildings, which could not be easily replicated by looking at Google Earth. As she spent her senior year of college online, the project held immense significance to her.
"One day I logged on, and it dropped me into the middle of the Minecraft Mullin Town Square, and I immediately got choked up. It was a really powerful thing, during the pandemic, just to get to see Pepperdine," Ramsey shares. "Every now and then, even though I'm back on campus, I'll just go look at the virtual campus and think about how multiple people spent a whole lot of time creating it just because they love Pepperdine and wanted to memorialize it."

To access the Pepperdine Minecraft server, contact Grace Ramsey, general manager of the esports team. To learn more about the esports team, visit their website.