Paul Contino Celebrates Russian Translation of His New Book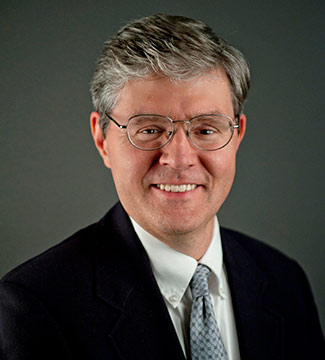 In early 2021, Academic Studies Press approached Pepperdine professor Paul J. Contino about translating his book Dostoevsky's Incarnational Realism: Finding Christ among the Karamazovs into Russian. The translation of the book will be part of Academic Studies Press' Contemporary Western Rusistika, a series of Russian translations of significant works by leading Western scholars dedicated to Russian culture, history, and arts.
"I want people to read The Brothers Karamazov; that's the goal of my own book," Contino shares. "But for Russian readers to know that Western people are thinking about the novel in a way that has deep affinities with their own Orthodox tradition...that's wonderful."
Contino offers a theological study of The Brothers Karamazov, and "distills Catholic reading of Dostoevsky into its own distinct approach to the novelist," as one reviewer writes. Irina Burova will translate Contino's book, and expects to begin her work in September 2021.
Contino joined the Seaver College faculty in 2002. Since then, he has served as professor of Great Books in the Humanities and Teacher Education Division and has been twice granted the Howard A. White Award for Teaching Excellence. For over a decade, he and his wife Maire Mullins co-edited the journal Christianity and Literature. He has published essays on classic authors such as Zhuangzi, Dante Alighieri, and Jane Austen, and on contemporary authors such as Tobias Wolff, Andre Dubus, Alice McDermott, and Geoffrey Hill.
To learn more about his book, visit the Dostoevsky's Incarnational Realism: Finding Christ among the Karamazovs webpage.