Model United Nations Team Given Outstanding Delegation Award at Washington, DC Conference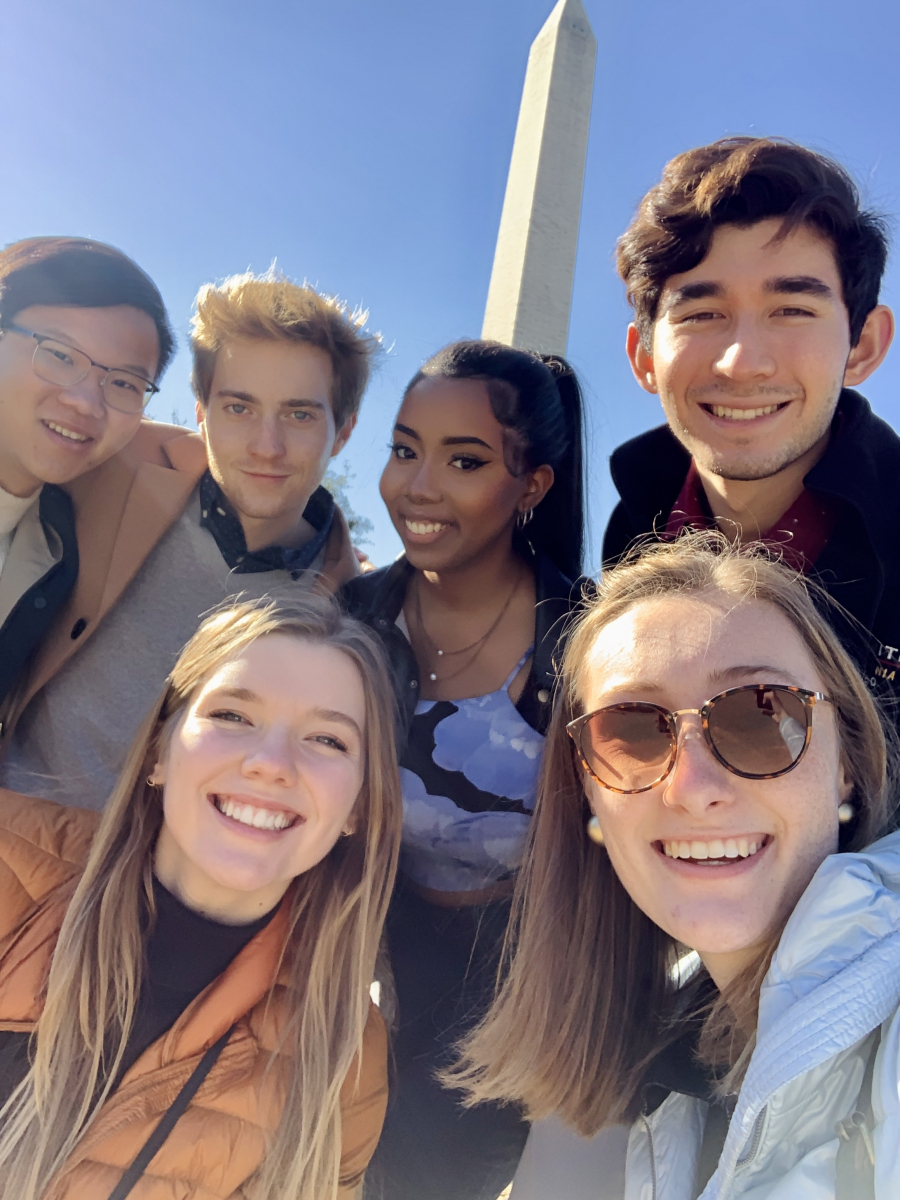 Six members of Pepperdine's Model United Nations (Model UN) team––Madison Petrilli, Jessie B Bolton, Kylie Jones, Alex Kwan, Ethan Lee, and Ethan Gurné––recently participated in this year's National Model United Nations (NMUN) Washington, DC Conference and were honored to be named one of the conference's Outstanding Delegations.
The team of six represented the Republic of Ecuador in three committees. The committees covered topics including international security, arms control, and non-proliferation treaties; eliminating human trafficking and the right to privacy; and climate action, sustainable development, and biodiversity.
The Pepperdine University delegation was awarded Outstanding Delegation, the highest honor of the conference reserved for the top 14 delegations of the 75 participating. Additionally, Madison Petrilli and Ethan Lee received both the Outstanding Position Paper Award and the Outstanding Delegates in Committee Award, a highly selective award given only to the top two delegations in committee.
In the spring of 2022, the team plans to participate in the National Model United Nations (NMUN) New York Conference.
To learn more about Pepperdine's Model UN team, contact them at peppmodelun@gmail.com or connect with them on their Instagram or Facebook.