Loan Kim Examines Food Insecurity Among Asian and Pacific Islander Immigrants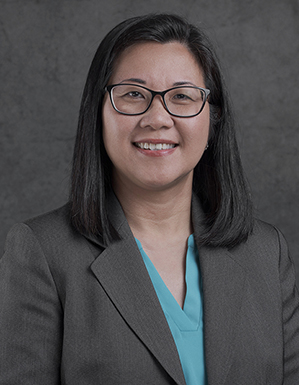 In her latest publication, Seaver College associate professor of nutrition Loan Kim collaborates with Naomi Louie ('17), Seaver College nutrition alumna and current public health graduate student at UCLA, and colleagues from the Department of Public Health to examine food insecurity among Asian and Pacific Islander immigrants. Their study, "Perceptions and Barriers to SNAP Utilization Among Asian and Pacific Islanders in Greater Los Angeles," was published in the American Journal of Health Promotion on June 3, 2020.
Kim and her collaborators led eight focus groups with four Asian and Pacific Islander immigrant communities in both Los Angeles and Orange Counties. They found that over 59 percent of study participants are food insecure, yet many are not applying to receive benefits of the Supplemental Nutrition Assistance Program (SNAP, known as CalFresh in California). Reasons for not applying for CalFresh include various structural and logistical barriers, along with feelings of shame for being identified as poor. Additionally, participants expressed a desire to work and be able to take care of their family and feared the "public charge" rule—a broadly interpreted immigration rule that attempts to restrict visa applicants if they are considered dependent on government benefits. The study helps debunk the misconception that poor immigrant groups try to take advantage of federal social service programs, and it recommends policy changes to improve SNAP and encourage those eligible to receive benefits to support the nutritional well-being of their families.
To read the full study, visit the American Journal of Health Promotion digital publication.