John Peterson Examines Gendered Homecomings in Norman Maclean Novella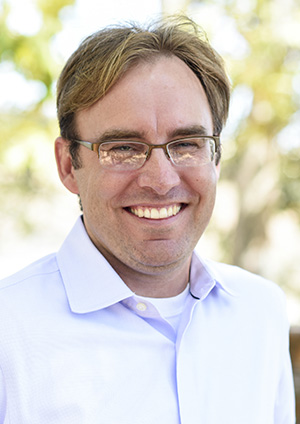 John Peterson, assistant professor of English, published his most recent scholarly article in ISLE: Interdisciplinary Studies in Literature and Environment, the official scholarly journal of the Association for the Study of Literature and Environment (ASLE). The article, as the title "Prodigal Sons and Matriarchs: Gendered Homecomings in A River Runs Through It" hints, expertly connects the parable of the prodigal son with Norman Maclean's 1976 novella.
Peterson argues that the women of Maclean's novella fulfill the role of the welcoming father in the parable. Under such a reading the narrator's inability to freely provide compassionate and healing love towards his "prodigal" brother becomes evident. Maclean's novella, through Peterson's analysis, transforms into a subtle yet powerful critique of the limitations of masculinity depicted in the story. The article also highlights the inclusive presence and healing power of nature throughout the novella. Peterson regularly returns to A River Runs Through It in his teaching and refers to this publication as a "labor of love." He shared that analyzing the novella "in a way that intersected with my own faith identity and my own love for that parable was a treat."
Since 2006, Peterson has been guiding Pepperdine students through environmental literature and American poetry. He is anticipating the publication of another scholarly article connecting Mary Oliver's poetry collection Thirst to the writings of the Desert Fathers.
To find Peterson's article and other recently published scholarship, visit the Research News at Pepperdine archive.