Jason Blakely Explores Social Science's Impact on Culture, Reality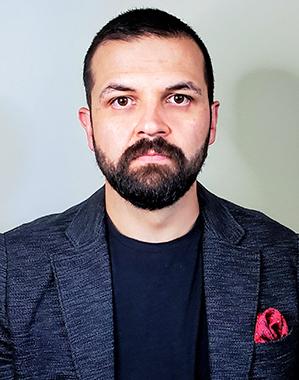 In June 2020, Seaver College associate professor of social science Jason Blakely celebrated the publication of his third book titled We Built Reality: How Social Science Infiltrated Culture, Politics, and Power. Blakely carefully examines how scientism and pseudoscience impacted culture and reality in recent history.
The book, reviewed as an "ominous analysis" and "essential contribution," shows how social science theories combined with scientism contributed to today's social and political climate. Blakely cites rising inequality, the 2008 financial crisis, and the unexpected rise of Donald Trump as just a few of the results of this thinking. He challenges the acceptance of pseudoscience by encouraging readers to explore the importance of hermeneutics, also known as the theory of interpretation, as a means to incorporate the humanities into decision-making.
Blakely joined Seaver College's faculty in 2013 and has since helped students understand social science topics such as political philosophy, interpretive social science, hermeneutics, and more. He authored the 2016 book Alasdair MacIntyre, Charles Taylor, and the Demise of Naturalism and co-authored, alongside Mark Bevir, the 2018 book Interpretive Social Science. His essays and other scholarship have been featured in various academic journals as well as the Atlantic, Commonweal Magazine, and the Washington Post.
To learn more about We Built Reality, visit the Oxford University Press website.