Garrett Pendergraft Chosen as Recipient of SAGE Editor's Choice Award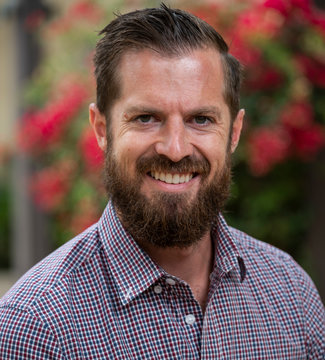 Garrett Pendergraft, Seaver College associate professor of philosophy, was recently chosen as a recipient of the SAGE Publications Editor's Choice Award in the Finance category. This award from the SAGE editors recognizes an article entitled "The Rise and Fall of WeWork," which was published in January in SAGE Business Cases, a peer-reviewed collection of business ethics case studies.
WeWork is a real estate company that allows people to share workspaces, and, for several years, it was a "Silicon Valley darling." However, when they filed paperwork to go public, the documents revealed large losses and questionable behavior on the part of the CEO. "The Rise and Fall of WeWork" explores the recent history of the company and, according to Pendergraft, "provides an opportunity to ask what lessons can be drawn from the rise and fall of WeWork, and from the economic and social context that enabled its growth."
Rebecca Frankel, business & management editor for SAGE Publications, shares that the Editor's Choice Award is reserved for the "best of the best" in the SAGE collection.
"This award is given annually to a limited number of authors whose cases demonstrate particular excellence in their respective categories. It is an honor that serves to recognize the best of the best in our case collection. In choosing the winners, several factors were considered, including classroom utility, potential to engage a student audience, timeliness of subject, quality of writing, and depth of research," says Frankel.
Pendergraft regularly teaches a business ethics class at Seaver College, a role that has allowed him to develop and publish several case studies in SAGE Business Cases on topics including free speech at Google, moral questions raised by Uber's business model, effective altruism, and, notably, the rise and fall of WeWork. Most of his research focuses on the metaphysics of agency, and he is particularly interested in arguing that we can have free will, and be morally responsible, even in the face of various apparent threats to our agency: causal determinism, divine foreknowledge, and situationism in psychology. He has served in leadership positions in both the American Philosophical Association (Pacific Division) and the Society of Christian Philosophers (Mountain-Pacific Region).
To read the full article, visit theSAGE Business Cases website. To learn more about Pendergraft's award, visit the SAGE Business Cases: Editors' Choice page.