Former NASA Administrator Dan S. Goldin Discusses Life Principles and "Seeing the Angel" in W. David Baird Distinguished Lecture Series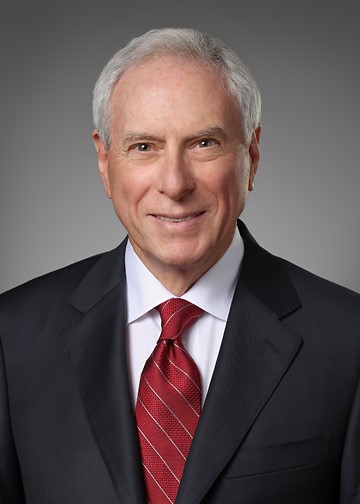 On Monday, November 8, 2021, at 5 PM PDT, Pepperdine University's Seaver College of Letters, Arts, and Sciences hosted the first lecture of the 2021–2022 academic year in the annual W. David Baird Distinguished Lecture Series. The event, titled "Seeing the Angel: The Honor of Serving America," featured former NASA administrator Daniel S. Goldin and a time for questions with Goldin and his business partner, John Gallagher.
After opening remarks from Seaver College dean Michael Feltner, assistant professor of physics Gerard Fasel introduced Goldin. He reflected on Goldin's accomplishments as an engineer and administrator at NASA and the impact of Goldin's legacy.
"Throughout history, there have been women and men, who, through their exploration, vision, and dedication, have changed the course of human history and have given future generations the ability to dream and reach for the stars," shared Fasel. "Our speaker today, the honorable Daniel S. Goldin, is one of these people."
Goldin served as NASA's longest-tenured administrator from April 1992 to November 2001. He not only led the re-emergence of NASA through one of its most challenging times after the Cold War, but he helped foster east-west international cooperation in space and oversaw the redesign, construction, and initial operation of the $120B International Space Station.
After Fasel's introduction, Goldin began his lecture by asking the audience to reflect on their own lives as they listen, to think about their vision and destination for their lives. He discussed his time at NASA and the principles that have guided him throughout his life. Sharing anecdotes and illustrations, Goldin encouraged the audience to seek ways to apply these principles to their own lives.
One of Goldin's primary principles is visualizing the solution and then working backward, inspired by his ideal mentor, Michelangelo.
"Michelangelo was a great scientist, a great artist, and he had incredible knowledge," Goldin shared. "I don't know whether the story is true or not, but, supposedly, when asked 'How do you carve these beautiful sculptures,' Michelangelo said, 'I see the angel in the marble, and I carve until I set it free.' That formed, for me, a management technique, a life approach. You have to see the end result with clarity and work backward to the starting point."
The event closed with a time for questions in which one audience member asked Goldin, "What is the angel you visualize for America and America's future?"
"That the students in this room will be moved to say that they can change America, and they're not going to leave it to anyone else," Goldin responded. "My angel is that America is going to heal, and the students in this school will contribute."