Felicity Vabulas Awarded for International Collaboration Research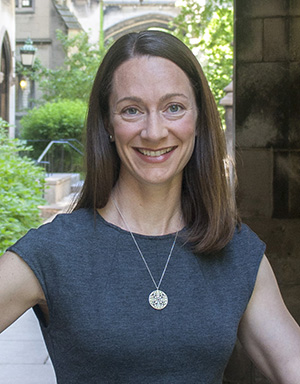 On March 18, 2020, assistant professor of international studies Felicity Vabulas and her coauthor Inken von Borzykowski received the "Best Article Award" from the American Political Science Association section on International Collaboration for their research entitled "Hello, goodbye: When do states withdraw from international organizations?"
Published in The Review of International Organizations in 2019, the article centers on collaborations in international organizations such as NATO and the World Trade Organization and looks at the circumstances that lead to a nation's exit from these institutions. Vabulas and von Borzykowski unveil the misconception that nationalism may lead a nation's decision to exit international organizations. APSA praised it as a "path-breaking article...carefully laid out, with impressive data collection and analysis."
Since joining the Pepperdine faculty in 2017, Vabulas has taught Seaver College students in various topics related to international studies. She was awarded the Howard A. White Award for Teaching Excellence in October 2019, and has championed valuable educational programming like the Women in International Studies Speaker Series and Model World Trade Organization. Her research focuses on international organizations, foreign policy, and more.
To read the full study, visit The Review of International Organizations digital publication.
APSA is the leading professional organization focused on the study of political science. With a range of programs and over 10,000 members around the world, APSA brings together political scientists from all fields of inquiry, regions, and occupational endeavors within and outside academe to deepen understanding of politics, democracy, and citizenship throughout the world. To learn more about the organization, visit the APSA website.