Eric Hutchinson to Perform Virtual Concert for Pepperdine Community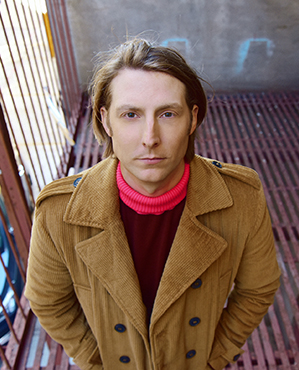 On Friday, November 6, 2020, at 6 PM PST, Student Activities, in partnership with Student Programming Board and Seaver Alumni Relations, will host a private virtual concert with hit singer-songwriter Eric Hutchinson. The concert is free to attend and is open to all Pepperdine staff, faculty, students, and alumni.
When Stella Erbes, divisional dean of the Humanities and Teacher Education Division and associate professor of teacher education, assigned an interview project on vocation and career exploration for her first-year seminar students, she told her students to find one person to interview that was a "reach" or that was outside of their comfort zone. Erbes, upon reflecting on the assignment, decided to do the same. After seeing how Eric Hutchinson had adapted his music performances due to the pandemic, she sent him a message inviting him to speak to her class. A short class visit quickly grew to include a concert to uplift the Pepperdine community.
"I hope this event shows my students that reaching out, or putting themselves out there, can lead to incredible opportunities," shares Erbes.
Eric Hutchinson is a platinum-selling singer, songwriter. He has performed across the country, sharing the stage with artists including Jason Mraz, Amos Lee, Ingrid Michaelson, O.A.R., and Michael Franti. He earned his first gold record in the United States for his single "Rock & Roll," which became a chart topping hit in several countries. He first performed for Pepperdine at Waves Weekend in 2012 and is thrilled to spend time with the community again.
To learn more about the concert and to register to attend, visit the event's webpage.