Co-founders of Mine the Gap to Discuss Advancing Gender Inclusivity in Global Politics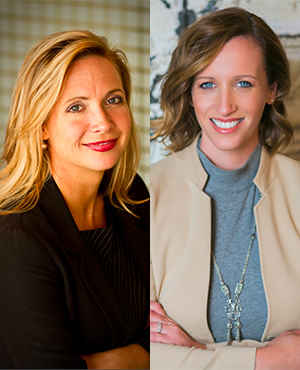 On Wednesday, October 21 at 12 PM PT, the Women in International Speaker Series will host a virtual panel discussion with Seaver College alumna Jessica Grounds ('03) and Kristin Haffert on advancing gender inclusivity in global politics.
Grounds and Haffert are co-founders of the organization Mine the Gap. Their work focuses on identifying, understanding, and addressing gender gaps in the workforce across all industries. Their combined 35 years of experience in gender inclusivity has influenced national and international policies, municipalities, businesses, NGOs, and nonprofits.
This panel is made possible by Felicity Vabulas, assistant professor of international studies, as part of the Women in International Studies Speaker Series. Vabulas created the series with the goal of connecting students with experts while also promoting the work of women leaders in international studies. The series, now in its third year, has expanded the Seaver student experience beyond the classroom by inspiring career paths and issues for future research.
To learn more or to add it to your calendar, visit the Seaver College Student Activities calendar.