Christopher Heard on Active Learning in the Physically Distanced Classroom | Inside Higher Ed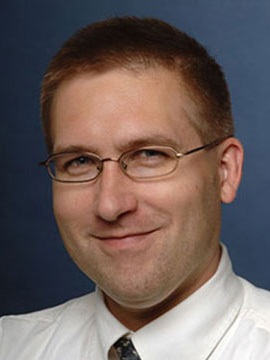 In an Inside Higher Ed article published on May 27, 2020, Seaver College professor of religion and director of the Center for Teaching Excellence Christopher Heard shares how he is proactively addressing the problem of keeping active learning alive in a socially distant classroom.
The article, "Can Active Learning Co-Exist With Physically Distanced Classrooms?" by Doug Lederman at Inside Higher Ed, examines how universities across the nation are exploring pedagogically sound teaching methods for any classroom environment. Heard, who has led Pepperdine faculty in their transitions to online instruction during both the Woolsey Fire in November 2018 and the current COVID-19 pandemic, quickly turned towards his professional networks to begin collaborating on potential solutions.
As a proponent of the flipped classroom—a style that allows students to listen to lectures and access reading outside of the classroom so engaging discussions on specific problems can be reserved for in-person class time—Heard shares, "I am somewhat concerned that the physical challenges may discourage some faculty members." He and his counterparts in other teaching and learning centers have begun brainstorming solutions.
Read the full article at the Inside Higher Ed website.