American Studies Graduate Student Awarded for Unique Lesson Plan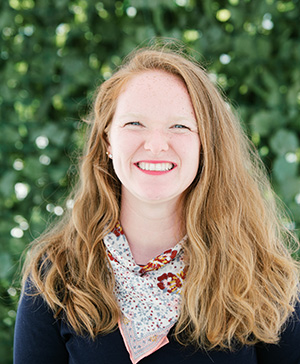 Noël Ingram, a graduate student in Seaver College's American Studies program, received the Western History Association Redd Center Teaching Western History Award for developing a lesson plan with a focus on showing students the untold histories of the west.
For the culmination of her summer course covering the modern American West with Patricia Loughlin, adjunct professor of American Studies, Ingram chose to develop an impactful and relevant lesson plan for her students. Loughlin's course introduced Ingram to scholarship that illuminated her approach to teaching her own students. Ingram found Kelly Lytle Hernández's book City of Inmates: Conquest, Rebellion, and the Rise of Human Caging in Los Angeles could connect her students to scholarship in an engaging way.
Ingram has taught at Da Vinci Communications High School in El Segundo for six years. "Most of my students," Ingram shares, "have experiences with the justice system in Los Angeles." Her lesson plan centered around City of Inmates and blended sources that her students could relate to such as the rapper Meek Mill and his activism. The goal, Ingram hoped, would ignite an interest in her students for scholarship and help them understand the history of inequity and resistance in their own city.
The lesson plan award was highly competitive, with submissions from teachers in all levels of education from across the country. Ingram's ideas perfectly matched the Western History Association Conference's (WHA) 2019 theme, "What happens in the West doesn't stay in the West" focusing on approaches that challenge the traditional thinking of the west. Ingram will accept the award during the four-day WHA Conference in Las Vegas, Nevada starting on Wednesday, October 16.
In addition to receiving this award, Ingram is anticipating the completion of her MA in American Studies in Fall 2019. Ingram praises the American Studies program including the faculty and her cohort for being so thoughtful, brilliant, and encouraging as she continued to grow in her teaching. Ingram received her BA in Psychology and a minor in English from the University of California, Davis and her teaching credential from Loyola Marymount University. She hopes to continue engaging in academic discourses surrounding the humanities with her students that they might find comfort in academic settings.
If you are interested in learning more about the American Studies program and other graduate programs available visit Seaver College Graduate Programs.