Dr. Frederick D. Aquino to Speak at the 42nd Annual William M. Green Distinguished Christian Scholar Lecture Program | Newsroom | Seaver College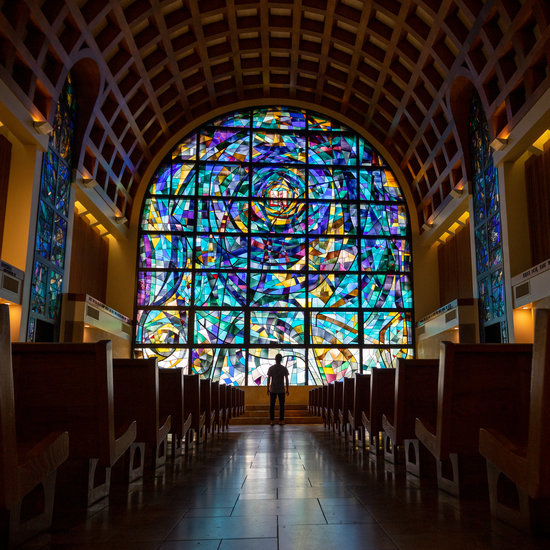 On September 7, 2022 Pepperdine University will host the 42nd annual William M. Green Distinguished Christian Scholar Lecture Program at Seaver College's Stauffer Chapel. This year, Dr. Frederick D. Aquino, who is Professor of Theology and Philosophy at Abilene Christian University's Graduate school of Theology, will serve as the keynote speaker.
"I'm not only excited but honored to be the person selected to fill this role," says Dr. Aquino, concerning his position as the Green lecturer. "I'm excited because this is a program in which we attempt to bring together scholarship and Christian identity or Christian formation."
The William M. Green Lectures began during the 1980-1981 school year and offered Pepperdine University students the chance to hear from distinguished Christian scholars posted around the nation. After 42 years, the series continues to function with the same goal.
Following this tradition, Dr. Aquino will present on 19th-century writer John Henry Newman's book The Idea of the University and examine its findings in relation to Christian universities such as Pepperdine.
Beyond serving as a professor, Aquino has published extensively, both as an author and editor. His publications include Communities of Informed Judgment (2004), An integrative Habit of Mind (2012), The Oxford Handbook of the Epistemology of Theology (2017), Perceiving Things Divine: Towards a Constructive Account of Spiritual Perception (2022), as well as two individual books on Newman (Receptions on Newman and The Oxford Handbook of John Henry Newman). He also acts as the preaching minister for the Avenue B Church of Christ in Ballinger, TX.
The program begins at 7PM with an introduction by Jerry Rushford, the Curator of the Churches of Christ Heritage Collection in Payson Library.