Seaver College Celebrates Nine New Endowed Appointments in Fall 2023
This fall, Seaver College celebrates the appointment of one endowed chair, four endowed professorships, and four endowed fellowships. The endowed positions recognize faculty members for their exceptional scholarship and contributions to their fields. This academic year, professor of religion Dyron Daughrity begins his appointment as the William S. Banowsky Chair in Religion. Additionally, Gretchen Batcheller, Ryan Board, Courtney Davis, and Dongkuk Lim begin their five-year terms as named professors. Ruth Berstein, Helen Holmlund, Katherine Parsons, and Leah Stiemsma will begin their one-year terms as Seaver Fellows in their respective divisions.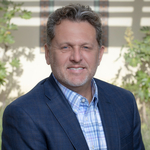 Dyron Daughrity, professor of religion, earned his PhD in the history of religious movements and institutions from the University of Calgary. He began teaching at Seaver College in 2007, specializing in church history and world religion courses. Throughout his tenure, Daughrity has authored 13 books and edited several others. His research centers on world religions, global Christianity, and American religions. Daughrity is a strong supporter of undergraduate research andmentors students undergoing research fellowships at Pepperdine University. He also serves as the preaching minister for the Hilltop Community Church of Christ in El Segundo. In 2023, Daughrity will begin his term as the William S. Banowsky Chair in Religion.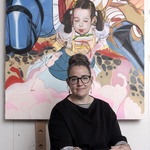 Gretchen Batcheller is a pressor of studio art. She earned her MFA in painting and drawing from the Tyler School of Art at Temple University. Batcheller joined the Seaver College Faculty in 2012 and is recognized by colleagues and students as a strong and encouraging educator. In 2020, Batcheller was honored with the Howard A. White Award for Teach Excellence, demonstrating her ability within the classroom. During her time at Pepperdine, Batcheller's art has been featured in solo exhibitions at six different local and international showcases. She has published four scholarly articles and presented at seven different conferences as a member of the Seaver College faculty. In 2023, Batcheller will begin her five-year term as the Blanche E. Seaver Professor of Fine Arts.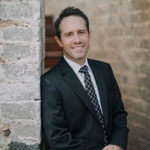 Ryan Board, professor of music and director of choral activities, received his DMA in choral conducting from the University of Missouri-Kansas City. He became a professor at Seaver College in 2010, teaching the courses Music Education, Conducting, Aural Skills, Music History, and the History of Sacred Music. In 2012, Board was named the Music Educator of the Year by the Malibu Music Awards. Beyond the classroom, Board is instrumental in preparing and managing the Pepperdine Chamber Choir as its conductor. During his tenure as director of choral activities, he has led five tours of Pepperdine students abroad throughout Europe. Most recently, Board and the Pepperdine Chamber Choir traveled to France to perform at the Les Musicales de Redon, where they opened for the GRAMMY-nominated ensemble Voces8. In 2023, Board will begin his five-year term as the Blanche E. Seaver Professor of Fine Arts.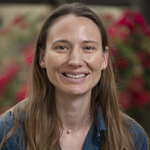 Courtney Davis is an associate professor of mathematics. She earned her PhD in mathematics from the University of Utah. Davis joined the Seaver College faculty in 2012, teaching a wide range of math courses such as Calculus I, II, and III, Biostatistics, and Partial Differential Equations. Davis' current research focuses on COVID-19 immune modeling, ecological modeling, Shigella vaccine modeling, and modeling argasid ticks. While serving at Pepperdine, she has published eight scholarly articles, three of them as the primary contributor. A strong mentor for undergraduates, Davis has served as a Summer Undergraduate Research in Biology mentor at Seaver College for seven years. In 2023, Davis will begin her five-year term as Frank R. Seaver Professor of Natural Science.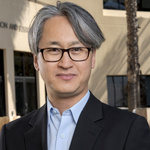 Dongkuk Lim, associate professor of accounting, received his PhD in management science from the University of Texas at Dallas. He joined the Seaver College faculty in 2015, instructing a multitude of accounting classes including Intermediate Accounting I and II, Managerial Accounting, and Cost Analysis. Lim's research focuses on empirical and managerial accounting, financial disclosure and information environment, and corporation theory and agency problem, among others. While at Seaver College, he has published six scholarly articles and presented his work at seven different conferences locally and internationally. A committed educator, Lim has served as a faculty mentor to students for six consecutive years. In 2023, Lim will begin his five-year term as the John and Francis Duggan Professor in Business.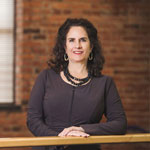 Ruth Bernstein is associate professor of nonprofit management. She earned her doctorate of management from Case Western Reserve University. Bernstein joined the Seaver College faculty in 2020, teaching courses in the Business Administration Division. A dedicated researcher, she has published 21 scholarly articles throughout her academic career, as well as two books. The majority of these texts focus on Bernstein's areas of expertise, which include nonprofit organizations; workplace and organizational inclusivity; and diversity, equity, and inclusion. In 2021, her study "Governance Effectiveness: The Interaction of Ethno-Racial Diversity and Social Capital" was named the best research paper by the Association for Research on Nonprofit Organizations and Voluntary Action. In 2023, Bernstein will begin her one-year term as Seaver College's Business Administration Fellow.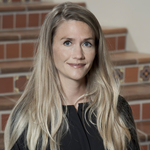 Katherine Parsons is an assistant professor of digital art. She earned her MFA in the digital humanities from the University of California, Los Angeles. She joined the Seaver College faculty in 2018, teaching courses in the Fine Arts Division. An accomplished artist, Parsons' work is regularly displayed in exhibitions throughout the United States. In 2022 alone, her pieces were featured in six different showcases that took place across California and Montana. During her tenure at Pepperdine, Parsons has received two Academic Year Undergraduate Research grants, allowing her to mentor students in the midst of scholarly projects. She is also the founder of the Femmebit Video Festival, which celebrates video and new media art made by female artists in Los Angeles and co-founder of FLOAT, a virtual reality art studio. In 2023, Parsons will begin her one-year term as Seaver College's Fine Arts Fellow.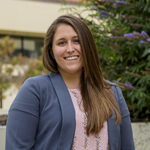 Leah Stiemsma, assistant professor of biology, earned her PhD in microbiology and immunology from the University of British Columbia. She joined the Seaver College faculty in 2018 and taught courses within the Natural Science Division. Specializing in breast cancer research, Stiemsma has published 18 scholarly articles and been awarded numerous prestigious grants. Specifically, she has received funds from the National Institutes of Health and the Department of Defense's Breast Cancer Research program. During her tenure at Seaver College, Stiemsma has served as an effective mentor to undergraduates within the SURB and the Academic Year Undergraduate Research Initiative programs. In 2023, Stiemsma will begin her one-year term as Seaver College's Natural Science Fellow.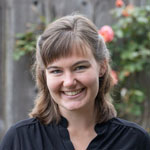 Helen Holmlund, assistant professor of biology, received her PhD in ecology and evolutionary biology from the University of California, Santa Cruz. She joined the Seaver College faculty in 2020, instructing courses in the Natural Science Division. Throughout her academic career, Holmlund has published seven scholarly articles focused on plant ecology. Further, she has given six invited presentations, each of which focus on how ferns react and adapt to drought in California. A committed mentor to students, Holmlund has earned a total of five grants, which allow her to incorporate undergraduate students into her research studies. Holmlund will serve her second consecutive term as Seaver College's Natural Science Fellow in 2023.
Eligibility for endowed positions requires the nomination of distinguished teachers and scholars by their divisions and have a professional reputation that extends beyond Pepperdine. Intended to honor and promote exceptional teaching and notable scholarship, recipients' work must add critical value to their field of study.
To learn more about endowments at Seaver College, visit the Research at Pepperdine University website.