Alumnus Laurel Wood Publishes Article on C. S. Lewis' Christian Perspective of Death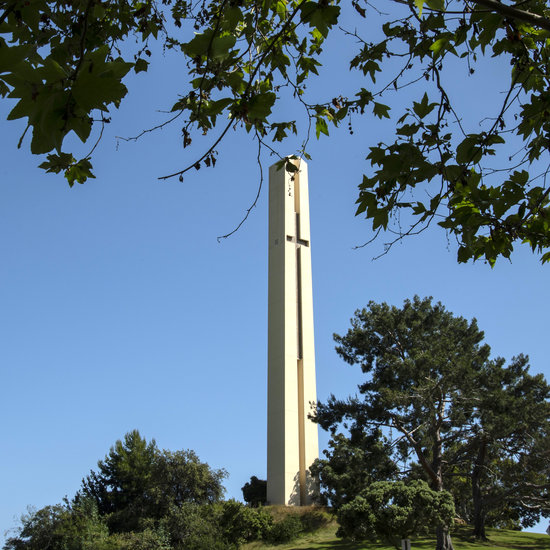 Laurel Wood ('23), a Seaver College alumnus and current Pepperdine Caruso School of Law student, recently published a scholarly article entitled "No Mere Materialism: The Revelatory Nature of Death in C. S. Lewis' Space Trilogy," in the Lamp-Post of the Southern California C. S. Lewis Society journal.
"When you write for yourself and you write for school so much, you don't really consider the opportunities that are out there," says Wood. "Being able to say that I'm a published author has been a dream of mine since I was five. This is an incredibly exciting opportunity for me to share my scholarship and writing with others."
Wood's study knits together Lewis' space trilogy—Out of the Silent Planet, Perelandra, and That Hideous Strength—using the foundational theme of death. Specifically, Wood evaluates how Lewis' portrayal of death promotes the Christian perspective of the concept—not as a disastrous conclusion but a miraculous new beginning.
"Lewis doesn't portray death the way other authors do," says Wood. "In the space trilogy, he uses death as a test for human ideology, demonstrating that the variety of beliefs existent are proof that the human heart knows something else is out there—something beyond death."
As a rhetoric major at Seaver College, Wood was unable to write on this topic as part of her senior thesis. Thus, over Christmas break, she sat down and penned the article for fun, hoping to be able to present at the Western Regional Conference on Christianity and Literature (CCL).
In March 2023, Wood achieved this goal and discussed her thematic findings with other Christian literary scholars at CCL's conference in Azusa, California. Following her presentation, Wood was approached by Laurie Hatch, who serves as the chief editor for the Lamp-Post. Hatch encouraged the budding literary scholar to submit her piece for publication, citing its scholarly and academic origins.
Following her first publication and graduation from Seaver College, Wood has enrolled at Pepperdine University's Caruso Law School. However, while currently studying to be a lawyer, she still hopes to eventually work as a novelist.
"I have always wanted to write books," says Wood. "Specifically, I'd like to write fiction targeted at a teenage audience. I think much of the literature offered to children today is not age appropriate, and I want to write books that answer that need. Overall, I'm passionate about protecting kids. I have two younger siblings, and I've always been the stereotypical, protective big sister. This passion of mine has helped fuel my motivation for going to law school, as I seek to find new ways to use the law to protect children."