Jessica Hooten Wilson Named Inaugural Seaver College Visiting Scholar of Liberal Arts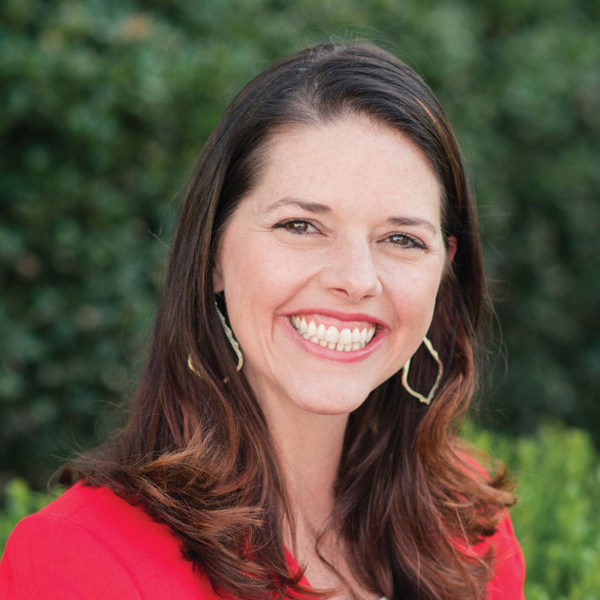 Pepperdine University is pleased to announce that Seaver College alumna Jessica Hooten Wilson ('04) will serve as the inaugural Seaver College Visiting Scholar of Liberal Arts.
"Starting this job at Pepperdine University is like coming home to me," expresses Dr. Wilson. "Much of my career at other universities has been a search to replicate the great Christian, Great Books education I received as an undergraduate. I finally get to represent the school that is, to me, the ideal."
A renowned scholar and author, Dr. Wilson is recognized widely as a public intellectual. In 2018 her book, Giving the Devil His Due: Demonic Authority in the Fiction of Flannery O'Connor and Fyodor Dostoevsky, received the Culture and Arts Book of the Year award from Christianity Today. In 2019 she received the Hiett Prize in Humanities from the Dallas Institute of Humanities and was named an emerging scholar in theology and the arts by Duke University. Most recently, Dr. Wilson co-authored Learning the Good Life: Wisdom from the Great Hearts and Minds that Came Before.
Dr. Wilson has received numerous fellowships, grants, and awards, including a Fulbright Fellowship to the Czech Republic, a National Endowment of the Humanities grant to study Dante in Florence in 2014, and the Biola Center for Christian Thought sabbatical fellowship. As a result of these and numerous other accolades, she often serves as a keynote speaker in a variety of both scholarly and public settings including schools, churches, and universities. Of late, she appeared alongside Cornel West at the 2021 Academic Board Summit for Higher Education.
"As Pepperdine aspires to be a premier Christian university, we must simultaneously inspire, encourage, and model the call of our Creator and the life of the mind in all that we do," says Seaver College dean Michael Feltner. "I am confident that with the appointment of Jessica Hooten Wilson as the inaugural Visiting Scholar in the Liberal Arts, Seaver College has taken a significant step forward in advancing our unique mission of academic excellence and Christian values on both our campus and in the world."
In addition to her scholarly accomplishments, Dr. Wilson is a skilled Christian educator. A specialist in the Great Books and Liberal Arts, she possesses the unique ability to make complicated texts accessible and inspiring to undergraduates. Dr. Wilson specifically has a history of success guiding students to encounter God within the arts and humanities—something she originally experienced as an undergraduate student at Seaver College.
A 2004 alumna of Seaver College, Dr. Wilson graduated with a bachelor of arts in creative writing. She holds a master of arts in English from the University of Dallas, and a PhD in religion and literature from Baylor University. Further, Dr. Wilson has been on the faculty at Mary-Hardin Baylor University, the University of St. Thomas, and John Brown University, and she most recently served as the Louise Cowan Scholar in Residence at the University of Dallas. Her extensive publishing record includes four books, six book chapters, and two texts of which she was either editor or co-editor, all with a focus on the arts and humanities.
"As a bonafide public intellectual, Dr. Wilson is highly engaged in cultural debate around the nexus of liberal education, faith, and the public square," asserts Feltner. "Dr. Wilson's appointment will enrich Seaver's engagement with the liberal arts across the college while strongly affirming Pepperdine's commitment to the liberal arts, academic excellence, and Christian faith with both internal and external audiences."