Professor John Barton Explores Vocational Callings on NetVUE's National Podcast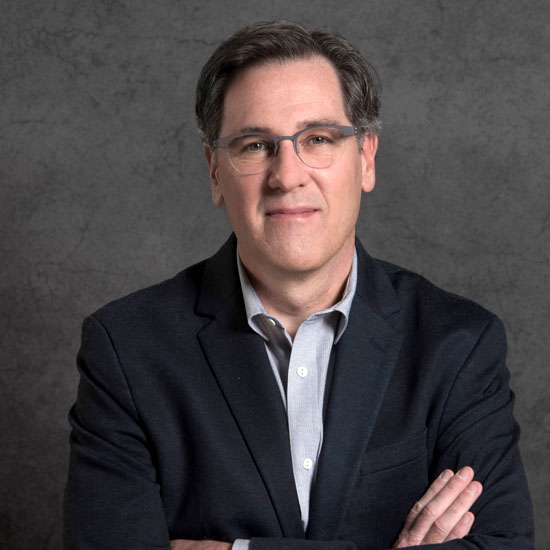 John Barton, professor of teaching of religion at Seaver College and director of Pepperdine's Center for Faith and Learning, is preparing to cohost season four of Callings: Conversations on College, Career, and a Life Well Lived, a national podcast produced by the Network for Vocation in Undergraduate Education's (NetVUE), which focuses on the concept of calling within higher education.
"NetVUE exists to keep discussions of vocational exploration and discernment at the heart of American higher education," says Barton, who will be joined by cohost Erin VanLaningham, professor of English at Loras College. "The podcast serves as a resource for people and institutions who are interested in being challenged and inspired by these conversations."
Barton originally partnered with NetVUE because of the values that the organization shares with Pepperdine's Center for Faith and Learning and Seaver College's emphasis on the liberal arts and formational education. With the goal of encouraging students to consider their professional pursuits in correlation with faith and the deeper meanings of life, the religion professor utilizes NetVUE as a resource to help bridge the gap.
"Vocation, in this sense, is not just about employment or a way to make a living," says Barton. "It has more to do with pursuing and leading a meaningful life and finding your place in the world. Vocation is an invitation to flourish while serving others and the common good."
Touting this comprehensive approach to the subject, NetVUE asked Barton to co-host season three of their podcast, which premiered in fall 2022. When approached, the religion professor agreed to "try out" the role for a season not knowing what to expect. Once immersed in the work of interviewing guests like Rowan Williams, Thema Bryant, and Rainn Wilson, Barton was hooked.
"When [VanLaningham] and I sit down to plan out the seasons, we don't discuss topics or themes. Instead, we consider who would be good dialogue partners," explains Barton. "The conversations that take place are so rich, and that's because of the guests that we are able to bring on the podcast."
Looking forward to season four of Callings, Barton and VanLaningham have lined up interviews with educational philosopher Parker Palmer, climate scientist Katharine Hahoe, theologian Miroslav Volf, and the president of the Council for Christian Colleges & Universities Shirley Hoogstra, among others. Premiering in September, NetVUE will release 10 to 12 episodes over the course of the 2023–2024 academic year.
To catch up on season three of Callings, listen to this highlights episode, which captures the major moments of the season.