Seaver College Introduces Revised Chapel Program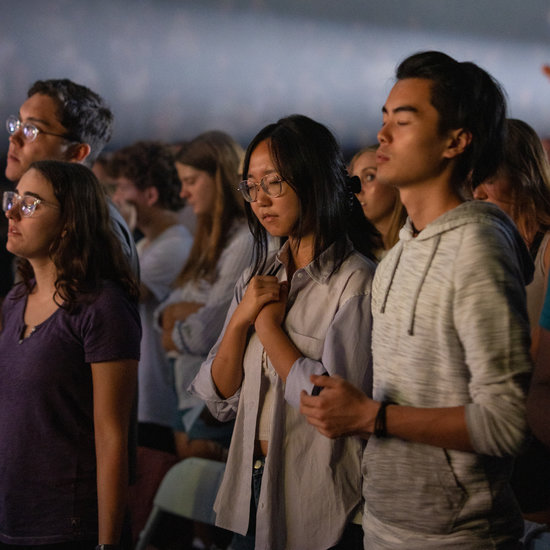 During the 2023–2024 academic year, Seaver College will introduce a new chapel curriculum centered around the four themes of love, truth, beauty, and goodness for its first- and second-year students.
"The goal of the program is to offer our students an exciting way of learning about the Christian faith," says Zachary Luben, Seaver College's Chapel program director. "We hope Chapel expands our students' understanding of love, truth, beauty, and goodness in their own faith."
The four central themes were selected as the foundation of the new Chapel program because of their deep and virtuous connection not only to the Christian faith but also the human experience as a whole. Over the course of the academic semester, first- and second-year students will evaluate these four concepts in two distinct settings—Core and Connection Chapels.
Core Chapel will gather the students enrolled in the Chapel program four times from August to December and engage them in large group worship while discussing each of the four themes in the community. In contrast, Connection Chapel provides opportunities for students to evaluate love, truth, beauty, and goodness from a variety of topical angles within a small group setting.
In providing these different environments, Luben and his team aim to establish a critical component of Pepperdine's faith offerings and create more engaging opportunities for Seaver College students to learn about and experience Christianity