Florybeth La Valle Earns NSF Grant To Study Coral Reef Pollutants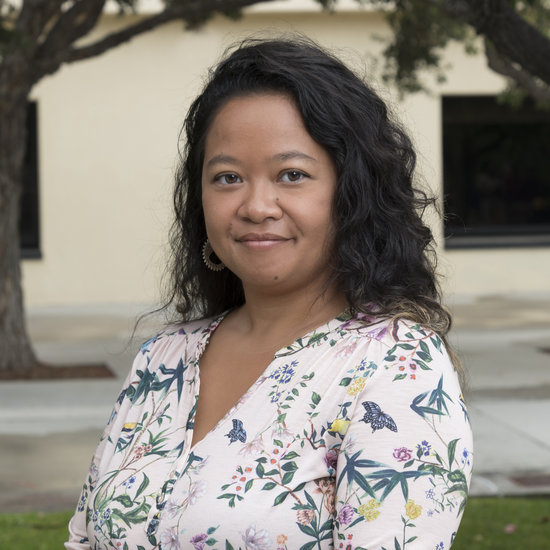 Florybeth La Valle, an assistant professor of biology at Seaver College, was recently awarded a National Science Foundation (NSF) Building Research Capacity of New Faculty in Biology (BRC-BIO) Grant, which will yield $500,880 for her and her undergraduate students to study water pollution in Oahu, Hawaii's Maunalua Bay.
"It's very, very exciting," says La Valle concerning the award. "It's exciting that the NSF thought this project was one worth pursuing, but mostly I'm looking forward to watching the students learn how to become scientists. I think that's the best part of my job."
Over the course of three years, the NSF grant will allow La Valle and eight – ten Seaver College undergraduate students to study how land based pollution affects the productivity of coral reefs. Using salinity sensors and thermal drone imaging, the research team will map where submarine groundwater discharge (SGD) – or water held beneath the earth's surface – is seeping into Maunalua Bay.
SGD is directly linked to pollution that takes place on land. Leaky sewers or cesspools that contaminate earth's soil eventually leak excess nutrients into the ocean. These pollutants damage coral reefs, an integral part of the ocean's ecosystem.
"The majority of fish that we find in the ocean spend some part of its life cycle in a coral reef," explains La Valle. "Coral reefs are some of the most biodiverse ecosystems in the world, similar to rainforests but underwater. They are also responsible for sequestering carbon…"
Given these important characteristics of coral reefs, La Valle and her student researchers are attempting to conserve the ecosystem by understanding its contaminants. The data gained through this research might also help protect other temperate and tropical coastal regions in their fight to protect oceanic life.
La Valle was originally drawn to this study while completing her PhD at the University of Hawaii at Mānoa. Recognizing that her whole life had been spent in large, coastal cities (Rome, Italy; New York City, New York; and Honolulu, Hawaii), she set out to understand how urban life affects the ocean. Now, as a professor at Seaver College, she passes along this passion to her students.
"Undergraduates will do most of the research work," says La Valle. "They will be doing much of the field work – flying the drone, conducting our productivity experiments in the field, carrying out ecological surveys, and inputting the data. Some of them are very gifted writers and will also help with manuscript preparation."
By the conclusion of this study, La Valle and her students anticipate having published two – three different research articles related to their findings.
By securing this $500,880 award, La Valle has earned one of the largest grants in Seaver College's recent history. The findings of her research and the experiential learning opportunities she presents to students will have lasting impacts both locally and globally.