Pepperdine University Mourns the Passing of Seaver College Professor Emeritus Jeff Banks
Pepperdine University is saddened to announce the passing of Seaver College Professor Emeritus Jeff Banks, who died at home Sunday, April 16, 2023, at the age of 86.
After graduating with a PhD in clinical psychology from the California Graduate Institute, Banks began his 34-year career as an educator at Pepperdine University in 1986. Initially serving as an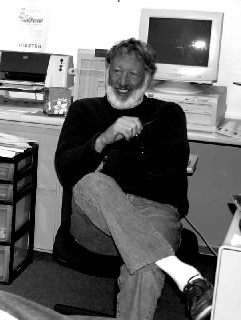 adjunct professor at the Graziadio Business School, he held a number of roles on campus prior to becoming a professor and contributing to both the Humanities and Teacher Education and Business Administration Divisions of Seaver College.
Known for inciting rich and thought-provoking conversations, Banks challenged his students to think deeply about their pursuits. In the process, he helped them to discover and nurture a strong sense of personal identity.
"What made Dr. Banks very special as an educator was that he validated and recognized each of his students individually," says Theresa de los Santos, the Blanche E. Seaver Professor of Communication at Seaver College, who, as a student at Pepperdine, enrolled in Banks' first-year seminar course. "While recognizing each individual student, he always focused on building a community that allowed us to achieve better."
In addition to his classroom teaching, Banks was instrumental in fostering an inclusive and diverse campus culture at Pepperdine. For 17 years he served as the director of the Social Action and Justice Colloquium (SAAJ)—an interdisciplinary, four-course curriculum that focuses on social and human rights issues. Banks also worked as the director of the Seaver College Service Learning Program, and he supervised all students participating in international internships. Further, Banks was the inaugural faculty mentor of Pepperdine's Posse Scholars Program.
"Through his work with the SAAJ and Posse programs and his devotion to all students encountered during his career at Pepperdine, Jeff Banks shaped the future of thousands of lives," says Michael Feltner, dean of Seaver College. "His legacy persists in each student who benefited from his wisdom and mentorship."
Banks' devotion to service and leadership at Seaver College was recognized throughout his career. As an educator, he earned the Freshman Seminar Teaching award, the Seaver College Award for Teaching Excellence, and the Howard A. White Award for Teaching Excellence. As a devoted member of the community, Banks was once named the Faculty Wave of the Year and earned the Helen Pepperdine Award for Outstanding Service. These honors were complemented by Banks' status as a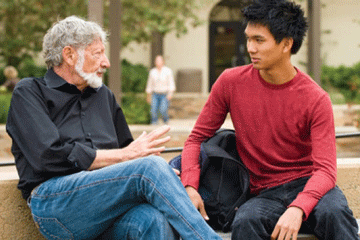 Howard Hughes Fellow and a Harriet and Charles Luckman Distinguished Teaching Fellow.
Beyond his influence in the classroom, Banks was the ideal advisor to fellow faculty members at the University. Through intentionality and genuine care, he invested deeply in his peers.
"I worked with Jeff when I first started my career at Pepperdine. He was formative in guiding, mentoring, and befriending me as a new professor," says Regan Schaffer, divisional dean of the Seaver College Business Administration Division. "I loved the type of questions Jeff asked. They helped you gain a clearer understanding of who you are and how you can use your gifts. He is someone who really knew how to engage in deep conversation. He cared deeply. He modeled what genuine relationships were about."
Before committing his life to higher education, Banks earned a pair of degrees from the University of California Los Angeles—a bachelor's degree in accounting and a master's degree in behavioral science and management. He went on to work for Hughes Aircraft Research Labs before becoming a part of his in-laws' family business, Club Supply. Banks began his teaching career in 1965 as an instructor at Los Angeles City College, where he taught business courses. He was originally recruited to teach at Pepperdine by his former student, Mark Mallinger, Professor Emeritus of Applied Behavioral Science and director of the Center for Teaching and Learning Excellence at the Graziadio Business School.
Banks is survived by his wife, Sherry Banks; his daughters, Erika Banks, Gabrielle Banks, and Miranda Banks; and grandchildren, Julia Rosenfeld, Benjamin Rosenfeld, and Jonah Banks.
In lieu of flowers, donations can be made in his name to the Jeff Banks Scholars Fund. Banks' family also welcomes remembrances on the Banks family tribute page. A commemoration event for the Pepperdine community will be planned for the fall.