Senior Spotlight: Sahej Bhasin – Involvement and Leadership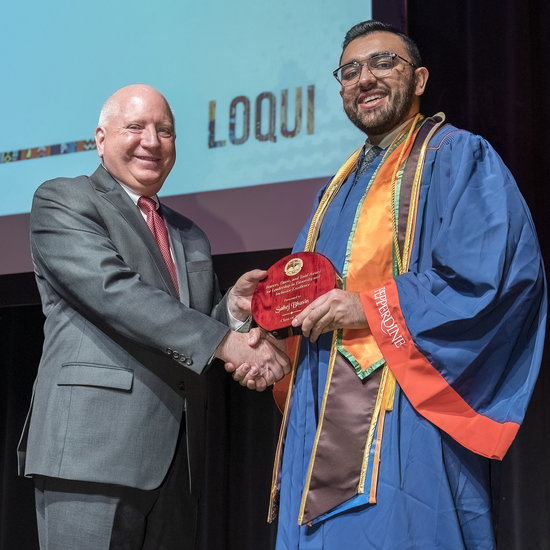 Sahej Bhasin, a member of Seaver College's 2023 graduating class, was honored last week at Pepperdine University's Loqui celebration with the Bowers, Davis, and Todd Award for Leadership in Diversity and Inclusive Excellence.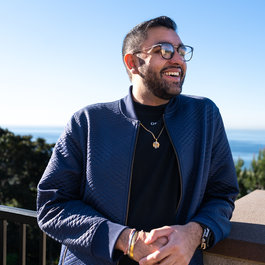 "There's no words to describe how grateful I am for the people that nominated me for this award," says Bhasin. "I am so grateful to the Pepperdine community for giving me the support to do the things that I do. Being involved in so many things has allowed me to open my horizons. I wouldn't be where I am today without the great people who are here."
Bhasin's journey toward commencement day and this significant award was filled with twists and turns. In 2020, as a second semester freshman at Seaver College, he and his classmates found themselves isolated from Malibu's campus as a global pandemic afflicted the nation. While the start to his Pepperdine career was unexpected, it provided Bhasin with the motivation to become more involved with student life.
"I hated sitting around and doing nothing," admits Bhasin. "I realized that I was hungry for a lot more – that I didn't want to do the bare minimum. I didn't want to be on the sidelines anymore. I wanted to get my hands dirty and be a part of everything I could."
A first-generation college student, Bhasin was initially drawn to Seaver College because of its strong business program. However, after recognizing his desire to be more involved, he began to take advantage of the other opportunities campus life offered.
Bhasin joined one club after another in order to immerse himself in Seaver's community, and, once involved, he began to take on strong leadership roles. By graduation, Bhasin held executive positions in Pepperdine Graphic Media, the Delta Sigma Pi business fraternity, and the Indian Student association – where he served as president. He also contributed to Pepperdine's Office of Advancement, the Office of Intercultural Affairs, and the Pepperdine Ambassadors Council.
These involvement opportunities allowed Bhasin to grow his resume and develop a broad professional skill set. More than that though, the push to be a productive community member informed his sense of service.
"Everything that I do on campus involves me making an impact on someone else," says Bhasin. "I feel that my job is never finished until I make an impact or put a smile on someone's face. That's what's important to me at the end of the day."
From sitting at home in the midst of a pandemic, to helping create a more inclusive and diverse campus community at Seaver College as a Bowers, Davis, and Todd awardee, Bhasin's story is one of motivation, courage, and an enduring drive to do good.
"I'm so grateful for everyone at Pepperdine," he says. "I hope the mark I left here can be carried on to help others in the future."