Zachary Luben named the Director of Student Convocation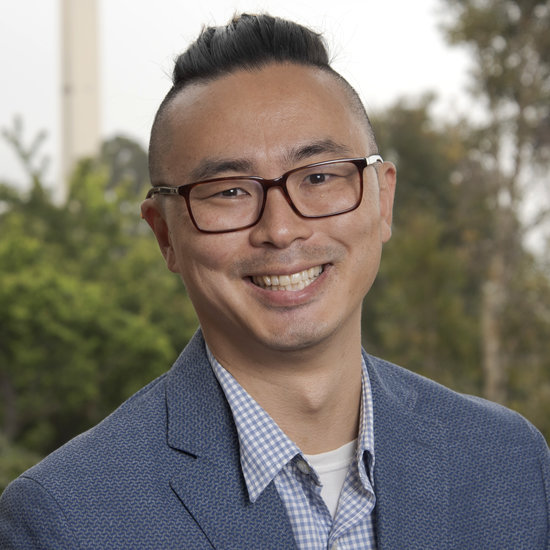 Zachary Luben ('05, MDiv '14) has been named the director of student convocation at Pepperdine University's Seaver College of Letters, Arts, and Sciences. Luben, a two-time graduate of Seaver College, has been serving the Seaver community since 2016. He began his employment as an adjunct faculty member in the Religion Division and most recently has served as the director of graduate student ministries at the Hub for Spiritual Life.
"I am excited and honored to step into this important role," says Luben. "Convocation's history at Pepperdine is long and rooted in the DNA of the University as a Christian institution. As an undergraduate student in the early 2000s, I remember hearing from speakers who challenged me and helped me grow in my Christian faith. I look forward to continuing its rich history as the director of student convocation by creating opportunities for students to experience God's steadfast love, grow in their knowledge of Jesus, and be invited to love God and others well."
Luben has extensive experience leading both campus and youth ministries. In addition to his work with the Hub for Spiritual Life, he serves the University as the program director of CrossWays, a nine-day leadership program that challenges high school students to think theologically about their vocation, and as the pastoral director of Communitas, an early-career program for pastors to expand their imagination for preaching. In both of these roles, Luben has gained critical experience in creating transformative academic and theological programs that enrich the spiritual lives of the participants. In turn, they have uniquely prepared him to lead Student Convocation.
"I cannot envision a person better equipped to lead Student Convocation at Seaver College than Zachary Luben," says Michael Feltner, dean of Seaver College. "Zac has dedicated his life to sharing the good news of Jesus Christ with people of all ages, especially youth and young adults. I am confident his leadership of the convocation program will enliven spiritual development for all Seaver students, as the college works alongside University partners to manifest our Christian mission in all students. I am thrilled Zac has embraced this opportunity and look forward to supporting him as we collaborate with our community to realize the full potential of the convocation program."
Beyond his ministerial acumen, Luben also is a skilled educator and scholar. With a master's degree in divinity from Pepperdine University, he has taught Religion 101 as an adjunct professor at Seaver College for the past seven years. In the midst of his work for Pepperdine, Luben developed, implemented, and instructed an online course regarding youth and family ministry at Rochester University. Outside the classroom, he has been invited to speak on topics ranging from pastoral preaching to his experiences as an Asian American minister. Luben has published one scholarly text entitled "Pastor as Poet of the Soul" in Discernment: Theology and the Practice of Ministry.
"Zac understands the complexities of the position he is stepping into. In particular, he comprehends the various backgrounds that students bring to spiritual life," says Paul Begin, associate dean of curriculum and general education and a member of the student convocation director selection committee. "Zac is very knowledgeable of the landscape of spiritual life among emerging adults. He is simultaneously well versed in the research and deeply committed to walk with students through the process of developing their own spiritual commitments."
Prior to his career in higher education, Luben was a full-time youth minister at both the Long Beach Church of Christ and Culver Palms Church of Christ. In these roles, he mentored, educated, and preached to both junior high and high school students, as well as the congregation at large. Luben, his wife, Christina, and their son, Jude, are currently members of the Culver Palms Church of Christ, where he serves regularly as a volunteer and trusted member of the community.
The convocation program at Seaver College is designed to welcome first- and second-year students, introducing them to the mission and Christian community at Pepperdine University. During the 2023–2024 academic year, Seaver will institute and deliver a revised convocation program centered around augmenting each student's sense of spiritual growth, character formation, and pursuit of wisdom. In taking over as director of student convocation, Luben will play an integral role in nurturing this renewed program, which balances the University's twin tenets of academic excellence and Christian values.