Seaver College Announces Spring 2023 Dean's List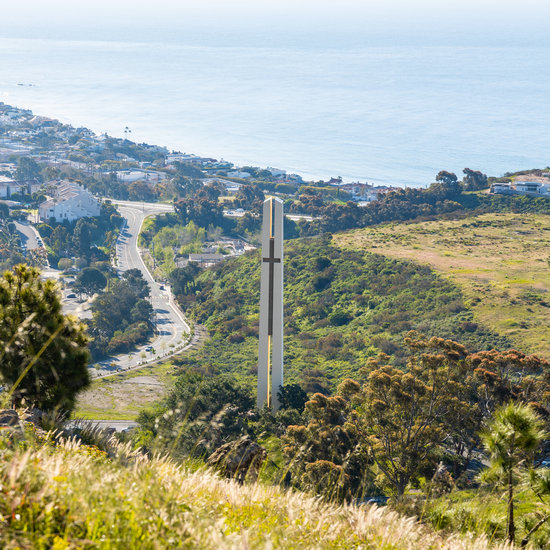 More than 300 students have been named to the Seaver College of Letters, Arts, and Sciences Dean's List for the Spring 2023 semester.
The purpose of the Dean's List is to provide recognition for the positive academic achievements of students at Seaver College, and to serve as an additional incentive for academic excellence to all students.
In order to earn Dean's List honors*, students must be in the upper 10 percent of their class, complete at least 12 letter-graded units during the semester, and their grade point average (GPA) must not be less than 3.500.
Congratulations to the following students...
Ephram Aguirre Aguirre
Isaac Albaugh
Natalie Alderton
Noelle Alderton
Sydney Amlicke
Katherine Anthony
Eric Antonov
Alexandria Archer
Maria Arguelles-Castilla
Elen Arustamyan
Elizabeth Astin
Emily Audras
Rachele Aurino
Analise Avila
Lorien Ayabe
Patrik Backus
Samantha Backus
Matthew Baek
Matthew Baer
Adrian Banes
Michael Barsella
Christian Beisler
Rebeca Bejenariu
Margaret Bendle
Anna Benjamin
Sarah Berman
Nathan Bigham
Rylie Bjork
Cassidy Blaha
Rahamatu Blake
Lolani Blas
Daphne Borowicz
Mia Boyd
Quinn Boyle
Sarah Breck
Margaret Brennan
Ryan Bresingham
Jenna Briggs
Abigail Brown
Skylar Brown
Kathryn Buatti
Jonas Bubach
Jackson Buck
Amy Buffaloe
Alexis Burger
Elizabeth Burrow
Claire Burton
Annelise Cady
Mark Campbell
Sydney Carter
Alyssa Caruso
Dominique Chang
Timothy Chen
Xinyi Chen
Carisa Chidley
Lauren Chivers
Nathanael Cho
Justin Choi
William Choi
Gabrielle Chorske
Kayla Choy
Athena Chuang
Jacqueline Cleaveland
Sophie Collins
Chloe Connor
Lucy Cook
Eliot Cox
Mirielle Cox
Arabella Crites
Milena D'andrea
Coker Daniel
Caleb Dao
Milanza Dao
Julia DeBruin
Dario DeCosmo
George Dennis
Kaitlin Dixon
Sophia Douville
Jacob Dugan
Margaret Earls
Aimee Ebeling
Samantha Escamilla Olvera
Christine Espinosa
Gasia Excel
Taylor Faas
William Fallmer
Wells Faulstich
Marina Fay
Pamella Fay
Joshua Fecht
Shane Feins
Travis Feltz
Victoria Feuer
Samuel Fitzgerald
Caitlin Flynn
Luther Fong
Sheldon Fraley
Arianna Frenzel
Anna Frey
Calvin Fumicello
Jacob Galloway
Ellen Galstian
Nikolus Gashi
Raymond Gerardo
Swan Gerlach
Amelia Gish
Anthony Gleason
Ryan Gordon
Maya Gravelle
Anne Griffin
Annika Haberl
Merek Hall
Amy Ham
Autumn Hardwick
Audrey Hartono
Makayla Harris
Kyra Hatton
Leo Hawke
Ava Heinert
Tessa Hemphill
Caleb Hester
Walden Hicks
Adison Hill
Ann Hill
Allison Hilliard
Phoebe Hines
Aubrey Hirsch
Katelyn Hoidal
Alexandra Holmen
Hunter Holt
Lily Hopkins
Kathryn Horvath
Jacey Hoy
Joshua Huchel
Annika Huckeba
Anna Huene
Gina Hwang
Diliana Iltchev
Emily Isakulyan
Chase Jackson
Rebecca Jackson
Greyson Jenkins
Madison Jenkins
Xinyu Jiang
Jason Jimenez
Sydney Jirsa
Jack Jogerst
Alyssa Johnson
Bailey Johnson
Juliet Johnson
Madison Johnson
Kyra Juan
Ayva Kacir
Julianna Kaiafas
Ellie Kaiser
Kamryn Kamps
Sanae Kanenobu
Chase Kerstein
Kalai Kiaaina
Joshua Kiang
Lauren Kinder
Cassandra Kinnear
Kellie Klopp
Brandon Kocz
Gabriel Kong
Sabrina Krebs
Emma Krehbiel
Brittany Lam
James Larue
Alexandra Lee
Arcadia Lee
Joanna Lee
MaiJoua Lee
Michele Lee
Sage Lee
Madeleine Legrande
Paula Leigh
Evan Leshinskie
Michael Leung
Zequn Li
Christian Lietzow
Ana Beatriz Limade de Oliveira Silva
Allison Lincicome
Caylie Lively
Madison Luc
Zoe Macarewa
Caimin Mackay
Brody Maddox
M'hamed Mahi
Richard Malouf
Thalia Markowski
Leah Marquell
Grace Marx
Bailey Maslyar
Margareth Massie
Alec Matulka
Stephen Mcdaniel
Madison Mcevoy
Tyler Mcgurk
Jennifer Mcmahon
Lauren Mcwilliams
Neal Mehta
Brandon Mendoza
Nataly Montoya
Josephine Morgan
Grace Mouw
Sophia Mozhui
Camdyn Munger
Abigail Munzar
David Muradyan
Sydney Ng
Angel-Tien Nguyen
Caitlin Nguyen
Kayla Nia
Sydney Nystrom
Barbara Olewska
Melanie Oliva
Madison Ortega
Kaitlyn Osborne
Abigail Ostwald
Mary Papillion
Nolan Parker
Jordan Pederson
Carly Perusek
Kelly Petersen
Sherry Pham
Sky Pham
Landyn Phillips
Joshua Pitney
Denae Pitts
Claudia Plocher
Ireland Plunkett
Isabella Poblete
Hailey Ponchione
Luke Pontoriero
Stella Putri
Kelsey Ramsey
Leonardo Rea
Niyam Reddy
Nikki Redelijk
Ella Reisser
Eden Reitnour
Yishan Ren
Raquel Reyes
Tiffanie Richerme
Sarah Rietz
Kaitlyn Robbins
Aidan Robins
Charlie Robinson
Coby Rogers
Savannah Rohrer
Brooke Romine
Ryan Rooke
Samantha Rosser
Lauren Royce
Brandon Rubsamen
Alexa Ruelas
Darby Rynd
Carrie Saleeb
Cosima Schemmel
Annalise Schlaerth
Adam Schmidt
Sheridan Schroeder
Elisabeth Schwartz
Jacob Seals
Hannah Sedlacek
Matthew Sedlock
Sydney Segura
Julian Shaw
Benjamin Shin
Hannah Shin
Faith Siegel
Carol Silaghi
Anna Skupin
Sharky Smalling
Benjamin Smith
Lydia Smith
Mason Smith
Madison Sprague
Elizabeth Stansberry
Christina Steel
Anna Stephens
Nicole Stryczek
Mia Stulac
Cameron Sue
Natcha Sukchom
Zoe Swaim
Ethan Swonger
Vera Syers
Talita Tahincioglu
Christella Tanu
Christopher Taylor
Madison Taylor
Franccesca Thomas
Lauren Thomas
Mackenzie Thomas
William Thompson
Alessandra Tilley
Yangpei Tong
Kaiya Treash
Kelly Tsun
Ethan Van Beek
Camila Velayos
Huiying Wang
Kailin Wang
Cheyanne Washington
Ashleigh Weinstock
Brittany Weinstock
Stephen Weinstock
Bianca Welch
Caroline Welsh
Reagan Wexelman
Peyton Wiewel
Taylor Wilcox
Kyra Williams
Nadiya Wilson
Alethia Winley
Laura Winterod
Lydia Wolford
Jonah Wong
Claire Woodmansee
Kellan Woodward
Sarah Wright
Sean Wu
Nicholas Yi
Max Yong
Ha-Jin Yoon
Dingzhi Zhang
Fan Zhang
Yuxuan Zhao
Qiuyi Zhong
Diwen Zhu
*Please see the Pepperdine Seaver College 2022-2023 Academic Catalog for a full description of requirements to earn Dean's List honors.