Senior Spotlight: Lucian Himes – Coral Reefs and Conservation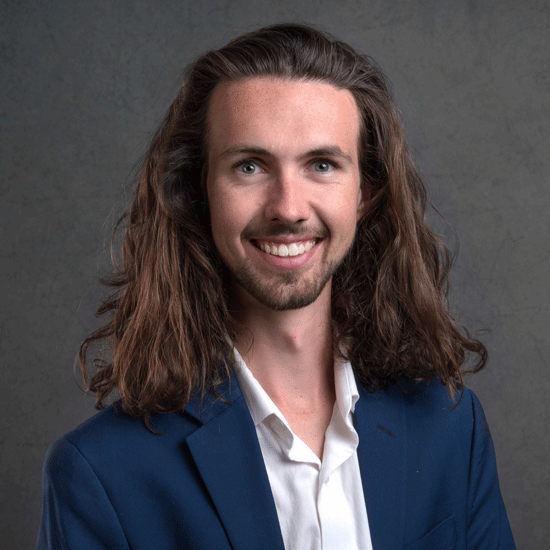 When Lucian Himes enrolled at Seaver College in 2019, he knew two things. One – that he wanted to pursue a science degree. And two – that, in the future, he wanted to work at a job where he would be immersed in nature.
Now in 2023, Himes is graduating with a Bachelor of Science in Biology – a degree which helped him earn a Fulbright Scholarship to research and map the coral reefs of Papua New Guinea using drone photography.
"It's really nice to have that relief of knowing what is happening next – knowing where I'm going," says Himes. "All of this build up has made the payoff that much better. I'm very excited for this next opportunity."
Himes was introduced to the Fulbright Scholarship program as a freshman at Seaver, and, even then, the concept of researching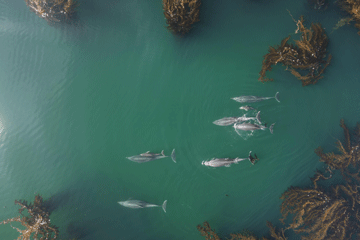 and studying abroad interested him. He began his application the summer prior to his senior year. By that point, he had refined his interests through a number of scholarly and professional opportunities.
"I'm just finishing up my honors thesis, which looks at the effectiveness of marine protected areas here in southern California," Himes explains. "It's been very interesting to learn about things that are directly relevant to my project but also more about marine protection and how different communities in California and around the world are trying to protect their oceans."
While studying at Pepperdine University, Himes became increasingly interested in the ocean's accessibility. Specifically, he was fascinated by the variety of species living within the sea's ecosystem. Considering this curiosity, Himes geared his scholarly studies around marine life, which allowed him to research alongside Dr. Florybeth La Valle, an assistant professor of biology, and Dr. Javier Monzon, an associate professor of biology.
Under the guidance of these professors, Himes earned numerous opportunities to contribute to academic presentations and published texts. This experience, coupled with his own interests, allowed the Seaver senior to craft a research proposal for the Fulbright Scholarship that was centered around his passion for marine conservation.
What adds an extra layer of creativity to Himes' Fulbright project is his hobby of photography – a skill he began developing in high school but furthered throughout college. During his final three semesters at Seaver, Himes worked as the photography editor for the Pepperdine Graphic. As a member of this team, he further developed his skills as a photographer. While exercising this creative muscle, Himes also began experimenting with drone photography, going so far as to experiment with mapping parts of the California coast and different reefs in Hawaii.
As a result of this unique mix of experiences, Himes has earned the opportunity to blend his passions for science and photography in the Fulbright Scholarship program. Following graduation, he will relocate to Papua New Guinea – which is positioned just above Australia in the Indian Ocean – for 10 months to study in partnership with the non-governmental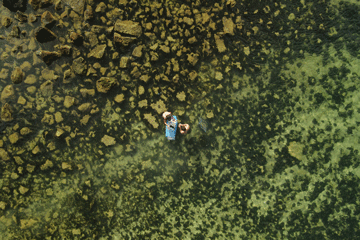 organization Mahonia Na Dari (MND). While there, he will use drone photography to map and monitor the coral reefs.
"The goal of my project is to show how we can create a fusion of use and protection for reefs," says Himes. "Coral reefs occur in less than one percent of the ocean but are home to 25% of its biodiversity. They are extremely important to having healthy marine ecosystems overall. With climate change and a host of different things, lots of pressure is placed on them. Mapping reefs over long periods of time is important to see what's effective."
Although Himes entered Seaver College with a broad idea of his future goal, he is now leaving with a specific mission that will consume his time for the next year, and in the process, he will continue to accomplish his binary goal of studying science while immersed in nature.