Jessica Odishoo Earns Internship Opportunity with Advocacy Effort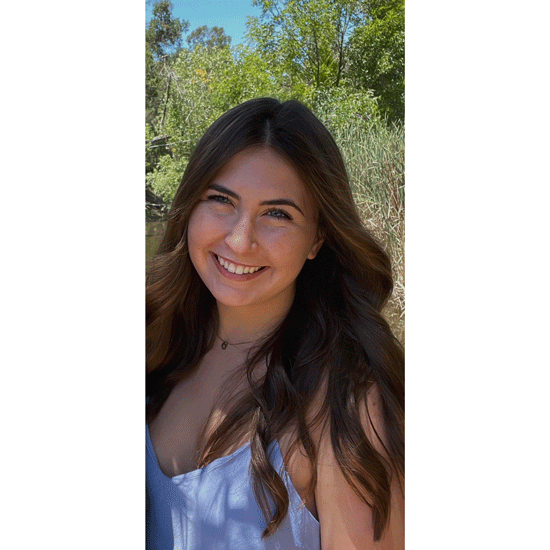 Jessica Odishoo, a Seaver College junior, has earned the opportunity to study and work abroad this coming summer in New Dehli, India – where she will attempt to further her research on development and gender while serving as an intern with the Swaniti Initiative. This unique international experience presented itself to Odishoo through a series of class projects.
"My research aims to understand how women, gender, and development thought corresponds with India's engagement and responses to the Paris Agreement," Odishoo explains. "I analyze how India addresses the effects of climate change on women and gendered systems of power to assess potential courses of action to fully integrate gender and development thought into policy responses and proposals."
Originally, Odishoo came upon this topic while taking a pair of courses with Seaver College professors, Dr. Felicity Vabulas and Dr. Karie Riddle. These two professors introduced their students to the concepts of climate change policy and feminist theory. With a budding interest in these topics, Odishoo selected a highly specific, interdisciplinary research project which incorporated them both. However, this was merely the beginning of the rising senior's journey.
While in the midst of her research, Odishoo was challenged by Dr. Garret Pendergraft's Business Ethics course to "do something good." Taking this challenge seriously, Jessica set about raising funds and awareness for the non-governmental organization (NGO) the Swaniti Initiative – which seeks to partner with governmental and representative officials aiming for public service policy reforms. This advocacy effort led to correspondence with the CEO of the Swaniti Initiative, Rwitwika Bhattacharya. Impressed with the Seaver student's resourcefulness, Bhattacharya offered her an internship in the NGO's New Dehli branch.
"I am most excited to be on the ground in India. Unfortunately, I haven't had the opportunity to go abroad, so I am excited to be fully immersed in a new culture," says Odishoo. "Being in New Delhi will provide me with experiences and knowledge I cannot gain in the United States, which will be valuable for my research and my growth as a human being."
While abroad, Odishoo will study current climate and sustainability projects within rural, Indian settings in order to produce policy proposals and research articles for the Swaniti Initiative. Additionally, she will gain the ability to investigate her thesis project within close proximity to her main subject.
To learn more about Odishoo's advocacy efforts visit the Swaniti Initiative's webpage.