Alison Posey Publishes New Research on the Graphic Essay and Pedagogy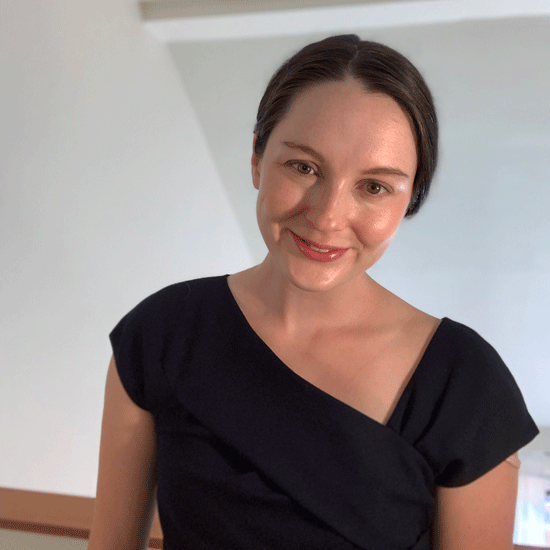 Alison Posey, a Visiting Assistant Professor of Hispanic Studies at Seaver College, recently published a research paper entitled, "Comfortably Uncomfortable: Challenging anti-Asian bias in Spain and the United States through the Graphic Essay," within Connections: A Journal for Foreign Language Educators. In this text, Posey uses Quan Zhou Wu's Gente de aquí. Gente de allí: ensayo gráfico sobre migrantes y españoles [People from Here. People from There. A Graphic Essay about Migrants and Spaniards] to analyze the graphic essay as a tool in teaching challenging topics such as racism and identity struggles.
"What I like about the graphic essay is that it really functions as a primer for terms that we throw around a lot," explains Posey. "Today, for example, it serves as a primer for terms like racism, discrimination, xenophobia… The graphic essay functions as a humorous take on many difficult topics, but it is also a take backed up by contemporary science and research."
Posey recognized the effectiveness of the graphic essay in her travels abroad to Spain. There she was introduced to Zhou Wu as an author, and she began studying her literary work. Posey noticed that the Spanish Chinese graphic essayist had a knack for creatively and lightheartedly challenging racial stereotypes and issues of identity amidst her content. This realization spurred Posey to bring these types of texts into her own classroom.
After introducing her classes to Zhou Wu, Posey realized that the graphic essay made difficult topics more understandable and approachable. As a result, she feels as though this type of literature could serve as an important catalyst in fostering social justice dialogue within the classroom.
"Right now, in higher education, it is getting more and more divisive in how we approach topics like diversity, equity, and inclusion." says Posey. "This research shows one effective way of working questions of diversity, equity and inclusion into a class that touches on this topic but isn't centered on it. It's a helpful support to understand questions of identity in a class that has a different focus."
To learn more about Posey and her research, read the full text of her article online.