Seaver College's Model United Nations Team Achieves Success Abroad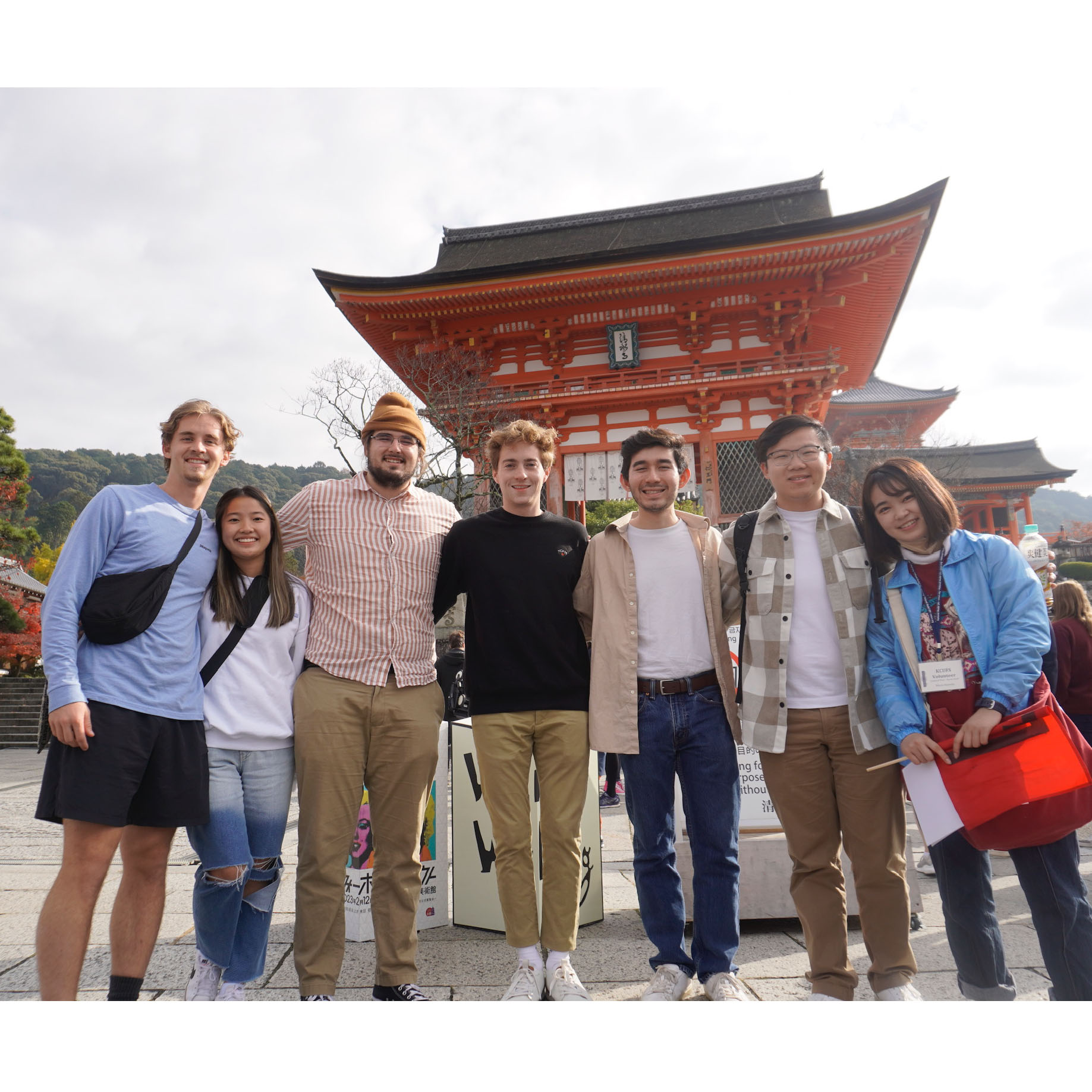 Seaver College's Model United Nations team recently attended the National Model United Nations (NMUN) Conference in Kobe, Japan, where they represented the country of Zimbabwe. The students earned a pair of honors, leaving the event with the Distinguished Delegation Award and the Outstanding Position Paper Award.
"It was definitely humbling to be in an environment where you don't know where everything is or where to go," says Aaron Kramer, Model UN's team captain. "It was really a cool experience to share cultures and share up front and in person with such a diverse group of individuals."
Six Seaver College students* represented Pepperdine University at the NMUN Conference. These students were selected to represent the nation of Zimbabwe within three different committees – the General Assembly, the Nuclear Non-Proliferation Treaty, and the Economic and Social Council. Throughout the event, the Seaver College students leaned heavily on prior research to distinguish themselves as a top tier team.
"Once we were assigned Zimbabwe, we began researching," explains Kramer. "We try to understand what Zimbabwe's positions are; what their needs and interests are in the global arena, and then we try to represent those interests to the best of our ability at the conference. In order to do that, you have to be pretty knowledgeable about the nation's aspirations."
This initial investigation propelled the team to success. Their position paper on Nuclear Non-Proliferation, which was submitted prior to the event, was selected for the Outstanding Position Paper Award. Further, after the conference concluded, Pepperdine's Model UN team was named in the top 20% of delegate teams attending, earning them the Distinguished Delegation Award.
While in Japan, the students also enjoyed the opportunity to explore a new environment and visit cultural sites. Specifically, the team spent a day in both Kyoto and Hiroshima, attending an atomic bomb museum in the process.
"Obviously Nuclear Non-Proliferation is a large and important topic for Japan," says Kramer. "The fact that we were able to discuss those issues and hear from some survivors while we were there was an eye-opening experience."
*The six Seaver College students who attended the conference are as follows: Fan Zhang, Alex Kwan, Ethan Gurné, Thomas Bidewell, Aaron Kramer, and Ethan Lee.