Javier Monzon and Seaver College Students Publish Two New Research Articles on Ticks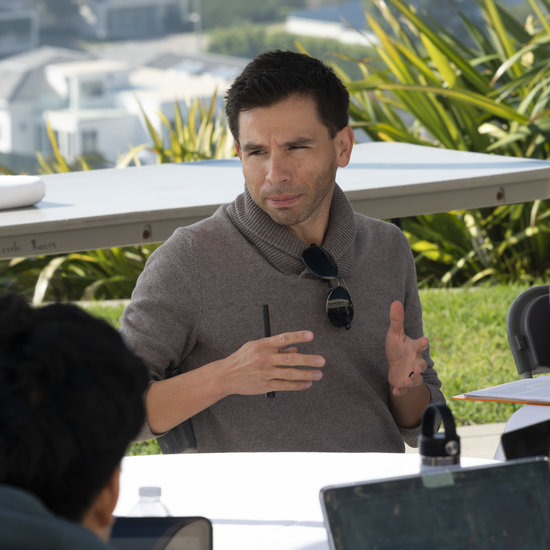 Javier Monzon, an Associate Professor of Biology at Seaver College, recently published a pair of research articles with a group of students* concerning the host-seeking behavior of ticks. These texts, "A novel laboratory method to simulate climatic stress with successful application to experiments with medically relevant ticks" and "Climatic stress decreases tick survival but increases rate of host-seeking behavior," innovate and implement new methods for studying ticks within a laboratory setting.
"I've been studying ticks since 2013," says Monzon, explaining the genesis of the research. "In 2019, I gave my students the idea of following up on an honors thesis that an undergraduate conducted, but they needed to address some of the experimental issues… That was just a class project, and there is not an expectation that a class project will result in a publication; so they surprised me when, the next semester, they told me they wanted to continue the research."
With the goal of studying how temperature and humidity affect the survival and host-seeking behavior of ticks, Monzon and his students utilized an Academic Year Undergraduate Research Initiative (AYURI) grant to embark upon their research journey. Spanning three years and one pandemic, the team was forced to create new ways to study ticks within a laboratory setting, while still controlling the independent variables – temperature and humidity. These challenges sparked two separate publications, one focused on the innovative techniques used to collect data, and the other focused on the results themselves.
Working together, Monzon's students came up with the idea of placing each tick within a candy tube. These tubes were then distributed into airtight pasta containers, along with two-way humidity control packets. These homemade capsules allowed the researchers to control both the temperature and humidity exposure.
"That system turned out to be an improvement over the conventional method," explains Monzon. "Tick researchers would normally control humidity using salts – some of which are expensive or even hazardous to one's health or the environment, and they also take a long time to prepare. The method my students invented is cheaper, faster, more convenient, more accurate, more stable, and more resilient."
The invention of this new experimentation method formed the bulk of the first publication, which served as a proof of concept article. From there, Monzon and his students attempted to answer their original research question concerning tick host-seeking behavior. This concept makes up their second publication.
"The most innovative discovery of this second article demonstrates that ticks of all three species ramp up their host-seeking behavior right before they die," says Monzon. "These ticks are engaging in a high-risk, high-reward behavior if they are really stressed out."
With these results, Monzon and his students concluded that ticks existing in drier environments are more likely to seek hosts to feed on, as dry climates are adverse to a tick's natural habitat. This outcome is surprising given that, in order to find a host, ticks must expose themselves to the dangerous desiccating air in the first place.
These two pieces of research are important as ticks are the most prolific spreaders of zoonotic disease-causing pathogens in North America. Thus, understanding the behavioral habits of these organisms, especially in conjunction with their host-seeking nature, could yield helpful solutions in the future.
To learn more about the innovation and research of Monzon and his student team, visit the respective publications websites.
*Students involved in the publication include: Caleb Nielebeck, Sang Hyo Kim, Antonio Pepe, Lucian Himes, Zachary Miller, Sophia Zummo, Mary Tang, Lauren Dedmon, Mark Pangilinan, Jahred Quan, and William Ota