Seaver Professor, Stewart Davenport, Earns Timothy Miller Outstanding Book Award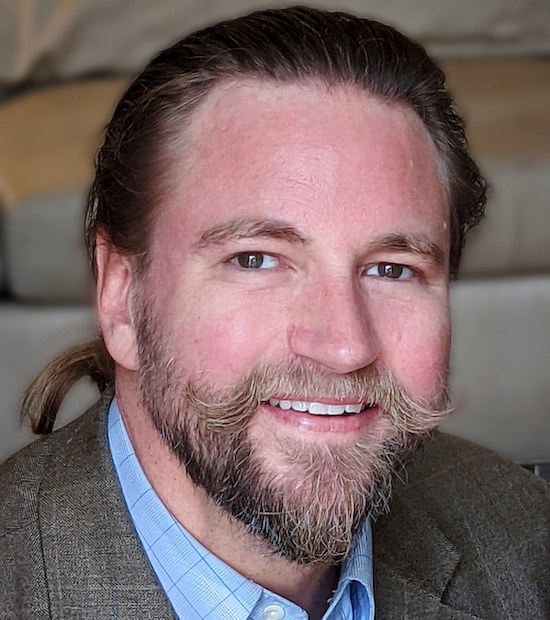 Stewart Davenport, a professor of history at Seaver College, was recently awarded the Timothy Miller Outstanding Book Award from the Communal Studies Association for his text entitled, Sex and Sects: The Story of Mormon Polygamy, Shaker Celibacy, and Oneida Complex Marriage.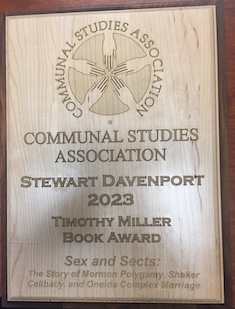 "It's an honor to receive this award," says Davenport. "I've worked on this book for 14 years. When you put something like this out into the world—whether it's a movie or a book or anything creative, it can be daunting. This award is a nice confidence boost. It's nice to have a panel of people who know the field and deem the work passable and good."
The Timothy Miller Outstanding Book Award is an annual honor given by the Communal Studies Association. It recognizes a single book that provides an "outstanding contribution to the understanding of communal societies." Davenport is the 23rd recipient of the award.
Sex and Sects narrates the rise and fall of three different religious groups in America—the Shakers, the Oneida Community, and the Mormons—and their respective sexual and marital practices. Specifically, Davenport traces the curious simultaneity of these religious movements throughout the 19thcentury and illuminates how their beliefs have affected the modern American view of marriage and family.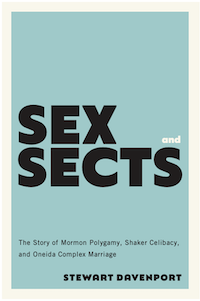 "What I like to do in my scholarship is investigate contemporary questions that have ethical dimensions to them," says Davenport. "The origins of these ethical questions are often rooted in the past or can be explored through historical methodology. This book is about the institution of marriage. Seeing the story of how a religious doctrine or marital practice developed, matured, and then declined creates a narrative of change that takes place over 90 years. It's important for us to see ourselves as a part of those changes as well."
Davenport began drafting this book in 2008 in an effort to learn more about the historical roots of marriage. With Proposition 8 on California ballots and having just been married himself, the history professor sought to educate himself regarding the legal union of two people. This starting point catalyzed 14 years of research, which resulted in his second book.
During his tenure at Seaver College, Davenport has published widely on a number of subjects including religion, capitalism, and now marriage. He is currently researching how the German education system teaches the Holocaust, with an eye toward how American educators reckon with and teach US history.