Nataria Joseph Earns Stephen D. Davis Award for Scholarly Achievement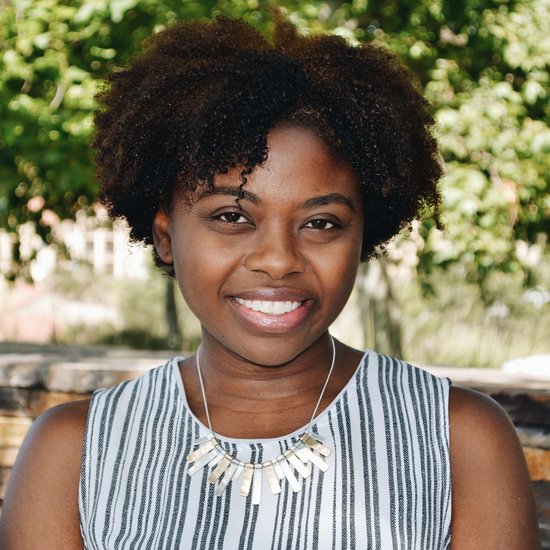 Dr. Nataria Joseph, an associate professor of psychology, recently received the inaugural Stephen D. Davis Award for Scholarly Achievement for her contributions to the research reputation of Seaver College.
"Winning this inaugural award leaves me speechless," says Joseph. "I love people and I love science, and Dr. Davis (after whom this award is named) loves these same things. I believe that we both especially love sharing our passion for data and critical thinking with our students. So, I am grateful to have earned an award that honors science, service, and student mentorship."
Joseph is a widely published and endowed scholar. To date, she has contributed to 20 scholarly publications and received seven external grants and many internal grants. Most notably, in 2018, Joseph secured a federally funded grant from the National Institutes of Health, which focuses on understanding and explaining the role of social status stressors in blood pressure disparities.
Alongside these scholarly achievements, the associate professor of psychology has been recognized with numerous awards. Specifically, the premier organization in her specialty, the American Psychosomatic Society, awarded her Fellow Status this year (2022). In the past, this same organization has also granted her the Minority Initiative Award (2012) and the Young Scholar Award (2013) in back to back years. She was also selected as a scholar for a selective cardiovascular research program by the National Institutes of Health and the National Heart, Lung, and Blood Institute. Also, among other professional honors and roles, she is an Associate Editor of Affective Science and NIH grant review panel member.
Yet, in receiving the Stephen D. Davis Award, Joseph receives deserved affirmation from her home institution.
"Since arriving at Pepperdine years ago, I have consistently felt affirmed as a whole being, as a colleague, as a spiritual person, as a teacher, as a scholar, and as someone who loves to serve," she says. "This award is overwhelmingly affirming for my self concept as a scholar, and it inspires me to strive for excellence even more."
Looking forward, Joseph will seek to continue furthering the scholarship of her field, as she continues to explore intervention research.
"My current project is giving me a comprehensive, mechanistic understanding of the social, economic, community, emotional, and cognitive processes that unfold in daily life moments to impact health," she explains.
"I would next like to explore creating momentary mobile interventions to help emerging adults psychologically and physically flourish in spite of adversities they may be experiencing from moment to moment. Mobile-based ecological momentary interventions (EMIs) like these are known to be effective at changing psychological states. I believe that I've discovered novel concepts that need to be incorporated into an EMI."
The Stephen D. Davis Award is a new honor that will be presented annually. This award honors the contributions of Pepperdine faculty members who are strengthening the institution's scholarly contributions and elevating the school's research reputation. Recipients receive an $8,000 stipend. The honor is named after Seaver College's distinguished professor of Biology, Stephen D. Davis.