Rachel Tan, Adam Pennell, and 11 Student Collaborators Study the Positive Effects of Beetroot Juice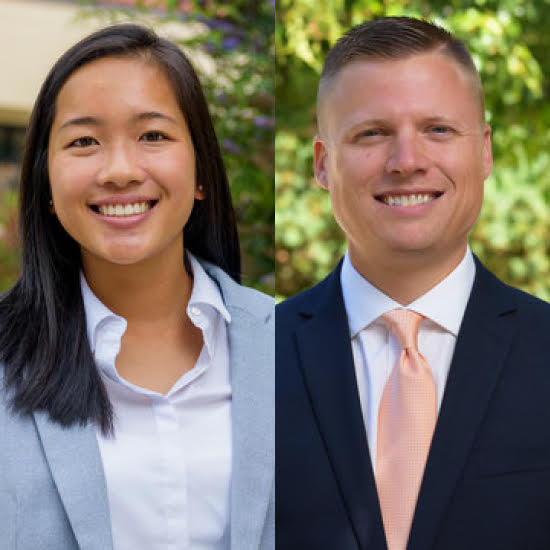 Dr. Rachel Tan and her co-investigator Dr. Adam Pennell, two Seaver College Assistant Professors of sports medicine, alongside eleven of their students, recently published the research article, "Effects of Dietary Nitrate Supplementation on Performance and Muscle Oxygenation during Resistance Exercise in Men," in the peer-reviewed journal Nutrients. This experiment studied the dynamic nature of beetroot juice and its potential to cause positive effects within the body.
"I've always been interested in helping people through natural interventions," says Tan, concerning the study. "This is a remarkable intervention. It's beetroot, essentially, concentrated into a small dose of 70 mL of juice, and drinking it has been shown to improve various health markers as well as exercise performance."
Although this sounds like science fiction, the crux of the study is centered around the chemical compound nitric oxide. Nitric oxide is a multifunctional molecule required for normal physiological functioning. In fact, lower nitric oxide levels have been associated with disease. However, athletes, or those who are physically fit, may have greater nitric oxide levels, as well as better ability to produce it, highlighting its importance in humans.
Beetroot juice provides nitrate, which is converted into nitric oxide following ingestion. Knowing this, Tan's team of student researchers set out to discover what, if any, observable performance effects the juice had on a test group of men.
Thus, over the course of one year, 14 recreationally active men were tested after taking beetroot juice supplements. Specifically, the experiment sought to measure whether or not the subjects experienced any significant changes in their endurance or power during back squat or bench press repetitions.
Stated simply, this experiment revealed that beetroot juice supplementation increased the participants' number of repetitions-to-failure (i.e., endurance) during bench press; however, there was no improvement in their back squat endurance. The results could be interpreted to indicate that beetroot juice can improve upper body or fatiguing exercises.
"In our muscles we have different fiber types," explains Tan. "One fiber type is for prolonged, endurance, low-intensity types of movement. Another one is for explosive powerful types of movement and are especially relied on when muscles begin to fatigue… Interestingly, our upper body may have a higher percentage of those powerful fibers. This is fascinating because nitrate has been shown to improve exercise or muscle groups with those powerful fibers, so we created an experiment to include exercise protocols that use those powerful fibers to see if beetroot juice had any positive effects in a mode of exercise (i.e., weightlifting) that is understudied."
In order to collect the vast amount of data necessary to draw these conclusions, the research team involved many students as Tan and her team conducted over 100 hours of research during the academic year and over 80 hours of analyzing blood samples and other data the following summer. As a result, Seaver students Katherine Price, Sean Karl, Keonabelle Paniagua, Grant Weiderman, Isabella Lincoln, Justin Kim, Noelle Seekamp-Hicks, Joanna Powell, Luka Sharabidze, Madeleine Espinoza, and Maya Hammer were recruited to significantly contribute as researchers, in addition to 13 other student volunteers who intermittently contributed as well.
"One of the beautiful things about physiology is that you can analyze so many things," claims Tan. "It's a process that enables you to teach others, because not only are you able to marvel at what's going on, you want to inspire the next generation of scientists to think critically and to be able to discover the truth."
To learn more about the positive effects of beetroot juice visit Nutrients digital publication.