Brittany Weinstock Secures Opera Buffs Roster Spot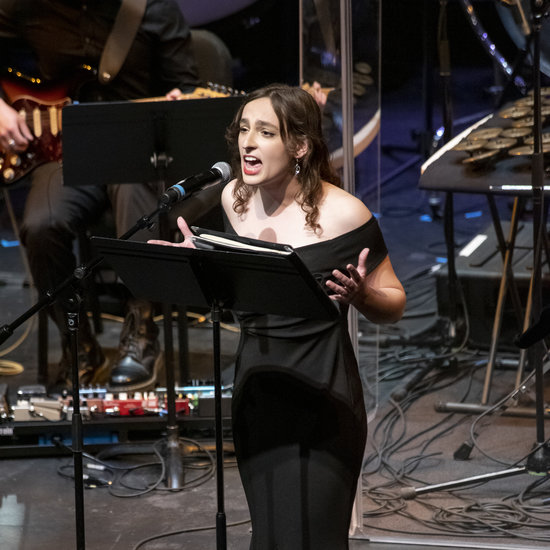 Seaver College student Brittany Weinstock was recently accepted to the roster of the Los Angeles based Opera Buffs fellowship. Weinstock, an Applied Voice Music major at Pepperdine, will graduate in April of 2023 prior to pursuing a career in professional opera.
In order to secure this roster spot, Weinstock had to pass through a series of prerequisites. The Seaver College senior was eventually asked to perform an aria in front of the Opera Buffs members, and less than a week later, she was added to the roster. This opportunity will allow Weinstock to secure paid performances around Los Angeles, while also giving her access to grant money.
"Through performances, I hope to do what I love most by singing for people, and as a result, get my name out there and network for my career," says Weinstock, explaining her goals as an Opera Buff. "I also hope to utilize some grant money for career-related funding should I need it."
Alongside performing, Weinstock plans to earn her master's degree before trying for an artist diploma. Once her voice fully matures, she will begin auditioning for agents and professional opera houses in hopes of landing on the east coast or in Germany or Austria.
"As long as I am able to make a living doing what I love by developing as an artist, finding the joy and emotional depth in singing, and bringing that joy to others, I will be happy to sing opera anywhere," Weinstock exclaims.
While at Pepperdine, Brittany earned multiple local, national, and international awards for her performance abilities. She won first prize in her division at the 2021 National Association of Teachers of Singing (NATS) Los Angeles Chapter Collegiate Auditions; second prize in her division at the 2022 NATS Cal-Western Regional Auditions; and second prize in her division at the 2022 London Classical Music Competition. In January, she and fellow Pepperdine senior Luke Oldroyd will travel to Houston to compete in the finals of the National Opera Association (NOA)'s Opera Scenes Competition, where they will perform a scene from Carlisle Floyd's opera Susannah.
Beyond possessing supreme vocal abilities though, Weinstock is also known throughout the music department as a scholar. Studying alongside Dr. Garry Cobb, she has taken on several research projects focused on Jewish Music of the Holocaust and expanding diversity in Pepperdine's music history courses. While working on these projects, Weinstock created an anthology and a short documentary film.
Brittany is one of four Chloe Ross Scholars at Pepperdine – an honor reserved for the University's finest undergraduate musicians, and she was recently inducted into Pi Kappa Lambda, the national music honor society. In February 2023, Weinstock will play the role of Josephine in Gilbert and Sullivan's operetta HMS Pinafore.