Seaver College Alumna Publishes Essay on Toni Morrison's Novel Sula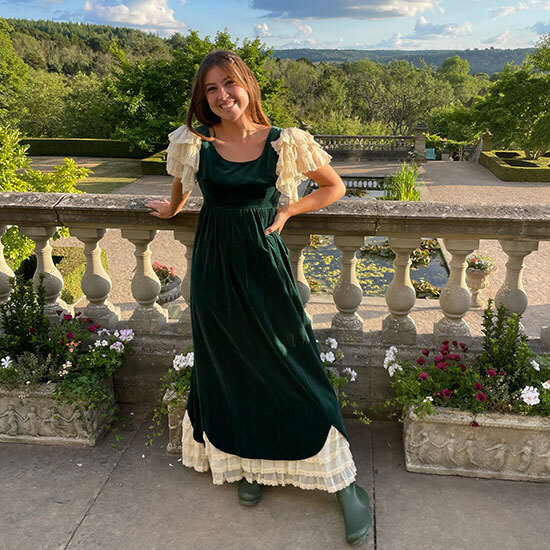 In the fall of 2022, Seaver College alumna Mïa Zendejas Rivera ('22) published a literary theory essay entitled "Sula and Nel's "'Girlgirlgirl'" Bond: The Power of Female Friendship in Toni Morrison's Sula" in the journal Literary Undergraduate Research in English (LURe). Zendejas's essay utilizes a French psychoanalytic feminist lens to examine the journeys toward womanhood of characters Sula and Nel in Toni Morrison's novel Sula.
Zendejas' analyzes the two women's individual journeys toward womanhood in their oppressive patriarchal society, looking at how Sula, the title character, "holistically extricates herself from the patriarchal binary confines" and how Nel subjects herself to them. She argues that Sula and Nel's polarizing attributes bond them in "a female friendship that redefines patriarchal binaries and…offers the possibility of wholeness through a female-female binary."
"It feels extremely rewarding to have my work published in the LURe journal," Zendejas shares. "I felt this topic was a lovely blend of my passions: female rights, redefining constricting gender constructs, and Toni Morrison."
To read the full essay, visit the Literary Undergraduate Research in English (LURe) digital publication.