Alumni Spotlight - Stephanie Riggs ('85)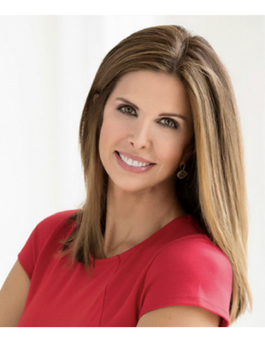 Current City : Denver, CO
Hometown: Scottsdale, AZ
Graduation Year: 1985
Major: Broadcast News
Occupation: News Anchor, YouTuber, Producer, Author
Organization: Stephanie Riggs Productions LLC
Why did you choose to attend Pepperdine?
I graduated high school early and was accepted at larger universities in California, but Pepperdine felt much more manageable, inviting and offered international studies. And then there is that view!!
Who influenced you most during your time at Pepperdine?
Those talks strengthened my faith, character and integrity and helped me develop an eternal perspective on life!
Share your best (and appropriate) college memory:
After all the students left Heidelberg, I stayed two more weeks and ran low on cash and company. I decided to pray to God for help. The next day, I visited Gruyères, a medieval town in Switzerland famous for making cheese and my sister was sitting on the steps leading to the village. All these years later, I still can't believe it! She was invited by a neighbor in Scottsdale to join them on their trip to Europe. We were over the moon, God put us together considering I didn't even know she was there! We spent the next two weeks together on Lake Como in Italy. We realized after this supernatural encounter we both needed to make daily prayer a part of our lives! Incredible miracle!
What is the most important thing you learned while at Pepperdine?
To seek God first in everything and He promises not to hold back! Matthew 6:33
What advice do you have for current students who want to make the most out of their experience at Pepperdine?
Enjoy every minute! It goes way too fast.
Describe Pepperdine in three words.
Faith, family and friends for life!
Describe your career path.
I went where no one wanted to go and did what no one wanted to do (as far from the Pacific Ocean as you can get!) Nothing comes from your comfort zone. I started my tv news career in Kearney, Nebraska then Fresno, Sacramento, Cincinnati and Denver. I From Denver I contributed to 48 Hours and CBS Sunday Morning. After more than 20 years in broadcast news I love using my skills today to curate my own content on Divine Calling with Stephanie Riggs YouTube! and podcast.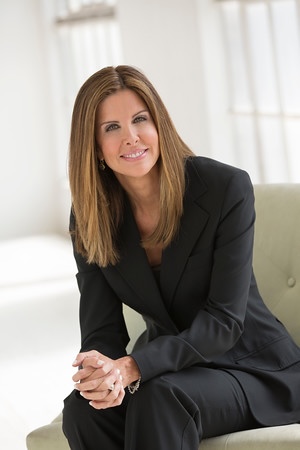 What is your greatest professional accomplishment as of now? If you don't have any just yet, then what major goals are you working toward?
Giving a voice to people the world forgot is my secret to winning dozens of Emmys, awards and accolades. Most notably, one story about a hate crime murder of an African immigrant in Denver resulting in hundreds of thousands of dollars pouring into his village to build water systems and provide many other benefits. And recently producing a documentary about a Colorado grandma who built a school following the genocide in Rwanda which is now producing scholars of the highest order and outpacing all other schools in the country. My work contributed to helping raise millions of dollars being donated to complete an almost two hundred thousand square foot high school, boarding school, auditorium and church opening soon. I loved to take people off their comfortable couches to parts of the world few will ever see.
How did your time at Pepperdine prepare you for what you are doing today?
Pepperdine developed my faith in Jesus and encouraged a road less traveled only to discover people who can teach us what our comfort zone never can.
What is something people may not know about you?
I adopted a little boy who lost his mother when he was three years old. He became my focus and is today a 23 year old recent Boston College graduate, pilot, division 1 fencer, black belt and coder. This is my most important assignment because raising a soul has eternal consequences! Griffen is my favorite assignment and I thank God every day for trusting me with him!
When you give back to Pepperdine, which fund do you choose to support and why?
Student advancement! It's so important to pay all that has been given to me forward.
Anything you want to add to share with the Pepperdine community?
I love coming back to Pepperdine and seeing how the university has evolved into an even richer, more inspiring and inclusive campus with the heart of Jesus!
---