Alumni Spotlight - Sharlette Hambrick ('83)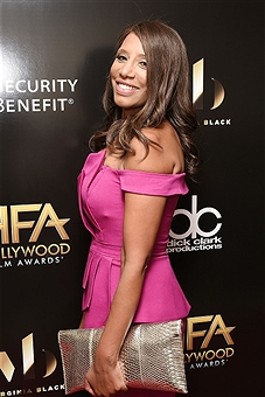 Current City: Los Angeles, CA
Hometown: Washington, DC
Graduation Year: 1983
Major: Broadcast Journalism
Occupation: Independent Director, Board of Directors
Organization: Hollywood Foreign Press Association
Why did you choose to attend Pepperdine?
The strong Journalism Department, Beauty and Religion
Who influenced you most during your time at Pepperdine?
Omer Karacan, Zna Portlock and Dr. Shores
Share your best college memory:
The Waves television and radio station. My experience as a newscaster and writer cemented my love for television broadcasting in both News and Entertainment. The beautiful chapel over looking the Pacific Ocean, which was also opened. The Olympics.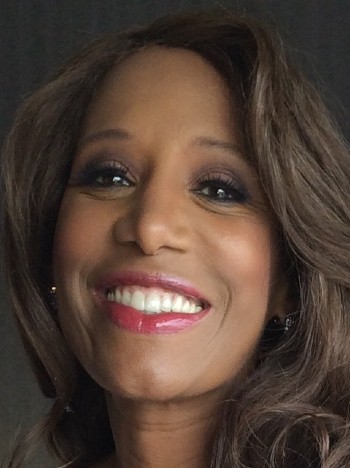 What is the most important thing you learned while at Pepperdine?
Respect for all cultures. My friendships with international students gave me the courage to want to see the world.
What advice do you have for current students who want to make the most out of their experience at Pepperdine?
Be kind and open hearted. Learn about your fellow students. Make use of all the resources available to you on campus. Spend weekends on Campus as much as you can. Reach out to Alumni and do Internships. Do as many Internships as you can. Meet people beyond those you met your freshman year. Enjoy the beach
Describe Pepperdine in three words.
Inspirational, Sincere and Supportive

Describe your career path.
I was told that when you complete college , you should go where you know. Write what you know. Return home if possible and immediately pursue your goal. I returned to Washington DC. Don't be afraid to reach out to your Pepperdine connections. Be confident. I was just a Production Assistant for my first job in the news business. I worked at the local NBC station WRC-TV. I took every available shift and offered to help the newscasters I respected even on my off days. I was soon noticed by NBC Network. This lead to work on the Today Show, Nightly News and Meet The Press. I became disinterested and frankly burned out on news. My WRC-TV Station Manager and New Director moved to LA to run Entertainment Tonight. I was on the Paramount Studio lot for another meeting and popped in to say hello. They offered me a job on the spot. I moved up the producing ranks to Sr. Producer of the entire show. I focused on film and news coverage. I more recently developed multiple shows that I can not share at this time. Finally this month I got the amazing appointment to the Board of Directors of the Hollywood Foreign Press Association. The HFPA co-produce the Golden Globes.

What is your greatest professional accomplishment as of now? If you don't have any just yet, then what major goals are you working toward?
I would say my biggest accomplishment was changing the landscape of Hollywood film coverage, embracing Independent films with diverse casts, and giving them a national and International platform to have a voice, and animation.
I would like to produce original content for film, TV and streaming outlets. Also, as an Independent Board member on the HFPA board, I want to be a part of bringing Diversity, Equality, Inclusion and Mentorship to young journalist wanting to work in an International space. I love the Golden Globes.

How did your time at Pepperdine prepare you for what you are doing today?
Pepperdine created a true to life environment which gave me the confidence and knowledge of a newsroom.

What is something people may not know about you?
I am obsessed with Audiobooks. My production company is called ( Y-Tulip ) Yellow Tulip Production because yellow is my favorite color and tulips are my favorite flower. I did homework to the Eagles while in college.