Alumni Spotlight - Montell Jordan ('20)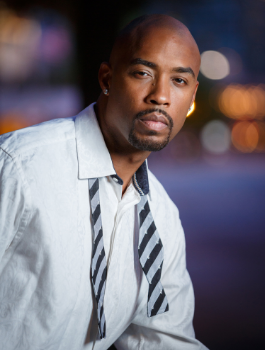 Current City: Lawrenceville, GA
Hometown: Lawrenceville, GA
Graduation Year: 2020
Major: Organizational Communication / Business (Minor)
Occupation: Recording Artist/Pastor/Songwriter/Author
Organization: Marriage Masterpeace Inc
Why did you choose to attend Pepperdine? I attended Pepperdine to add diversity and compete academically with students who didn't look like myself.
Who influenced you most during your time at Pepperdine? Dr. Bernie & Connie James, Dr.Sarah Stone Watt, Dr. Randy Gill
Share your best college memory: 1. Graduation 2. Fraternity Life/Step Show 3.Waves Basketball 4. Paying off my student loans
What advice do you have for current students who want to make the most out of their experience at Pepperdine? Don't miss the moment. I attended Pepperdine but didn't experience campus life to the fullest. The Alumni communities a valuable asset to nurture, and this begins with undergrad relationships and friendships.
Describe your career path. My exodus from Pepperdine led me to a job in advertising with Williams Television Time in Santa Monica, CA. I then secured a record deal from Def Jam Records and went on to become a Grammy nominated R&B recording artist and songwriter of the year. From 1995 to 2011 I pursued music and retired to enter full-time ministry in 2011. I am now a licensed and ordained Christian minister. I became a self-published author in March 2017 releasing my autobiography, and co-authored a marriage book with my wife in October 2018. My wife Kristin and I launched our 501c3 nonprofit Marriage Masterpeace in January 2020, just 2 months before the global pandemic.We are currently marriage missionaries seeking to help couples take divorce off the table.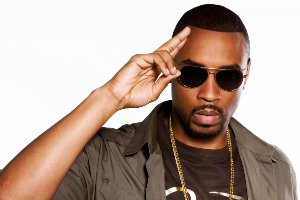 What is your greatest professional accomplishment as of now? If you don't have any just yet, then what major goals are you working toward? Industry: I am in the top 100 greatest party songs of all time according to Billboard Magazine.
Ministry: I have been able to baptize many people (including my wife-- in the Jordan River in Israel, and my own son) and have been blessed to lead many souls to Christ.
Working towards: Seeing a million marriages revived, restored and redeemed. We desire to have a Marriage Masterpeace Retreat Center where we may minister to couples and equip them to be successful in marriage and family life.
When you give back to Pepperdine, which fund do you choose to support and why? I have only recently returned to Pepperdine during the 2020 year as the pandemic slowed life down and allowed me to return and complete what I began nearly 30 years ago. I will be looking to see where I might be able to serve the Pepperdine community in the future, and perhaps joining this panel is one way to begin adding value and giving back.